Denver's Guaranty Bank is set to be swallowed up in a $1 billion transaction.
McKinney, Texas-based Independent Bank Group announced Wednesday that it reached a deal to acquire Guaranty Bancorp, the holding company for Guaranty Bank and Trust Co. The transaction is expected to close in the fourth quarter.
Independent Bank Group is the holding company for Independent Bank, which has eight locations in Colorado along the Front Range. The remainder of the company's 60 branches are in Texas.
Guaranty Bank has 32 branches along Colorado's Front Range.
As of the end of last June, Guaranty Bank accounted for 2 percent of deposits at FDIC-insured institutions in the state of Colorado, according to FDIC figures. Independent Bank accounted for 0.34 percent.
"This transaction represents the buildout of our Colorado footprint," said Independent Bank Chairman and CEO David R. Brooks in a statement.
Under the agreement, Guaranty Bancorp shareholders will receive 0.45 shares of IBTX common stock for each share of GBNK common stock. The deal's $1 billion value is based on the May 21 closing price of IBTX shares at $78.60.
Guaranty Bank President Michael Hobbs will serve as Colorado market CEO for Independent Bank, the companies said. Guaranty Bancorp President and CEO Paul W. Taylor and Guaranty Bancorp Chairman Edward B. Corbes are slated to join Independent Bank Group's board of directors.
Regarding possible branch closures, Independent Bank says on its website only that it will be "evaluating the overall footprint" when the deal closes.
Other Denver-area bank deals in recent years include Centennial Bank's 2017 acquisition of Citywide Banks, and MidFirst Bank's 2015 acquisition of Steele Street Bank & Trust.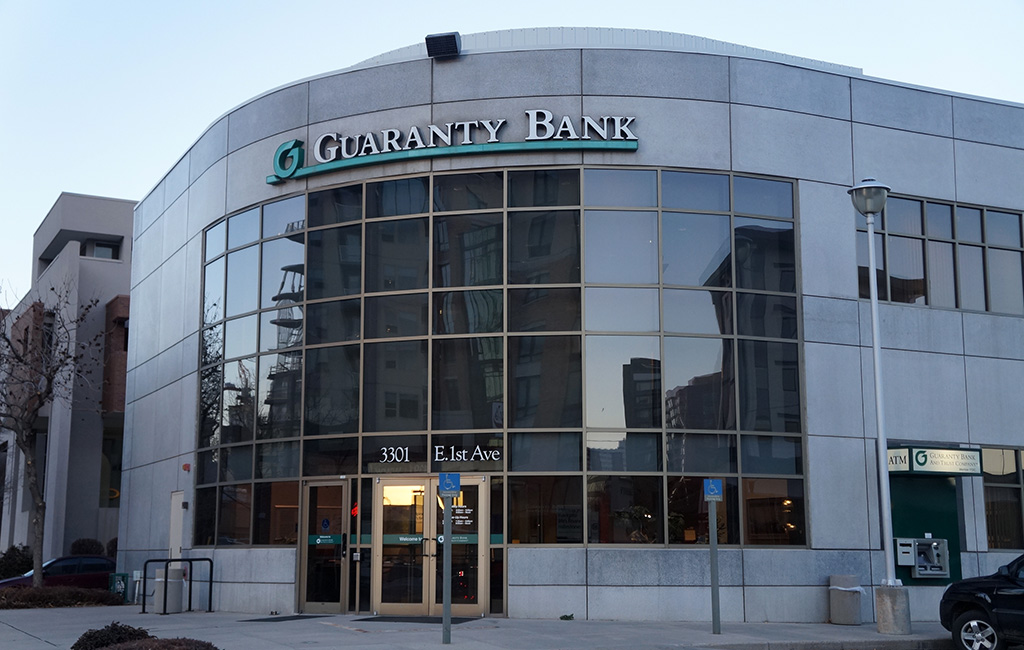 26413