A proposal to build a sister tower to One Tabor Center in downtown Denver has taken another step forward.
Tabor Center owner Callahan Capital Properties submitted a site development plan to the city for Two Tabor on Friday, about two months after submitting an initial project concept.
The plan proposes a 33-story office tower with ground-floor retail at the corner of 17th and Larimer streets, just north of the existing 30-story Tabor Center structure on the same block.
The plan shows the structure topping out at 494 feet, which would make it Denver's ninth-tallest building. The One Tabor Center building is 408 feet tall.
The site development plan, which still needs city approval, was submitted by Davis Partnership Architects on behalf of Chicago-based Callahan.
A Callahan executive said Monday the company wasn't commenting on the application. The firm launched a website devoted to the project earlier this year.
The concept application submitted earlier this year stated the structure would be 770,214 square feet. The application listed an estimated start date in the fourth quarter 2018, with an estimated completion date in the fourth quarter 2020.
One Tabor Center opened in 1984 at 1200 17th St., and the original master plan for the block called for a second tower with the structures sharing a parking facility.
Over the years, multiple owners of the property have spoken publicly about adding a second tower, only to see plans fall apart.
Callahan purchased One Tabor Center in March 2007 for $266 million and also paid $27 million at the time for the half-acre lot set aside for Two Tabor. That year, executives spoke of beginning construction in 2008, but the project never got off the ground as financing sources dried up.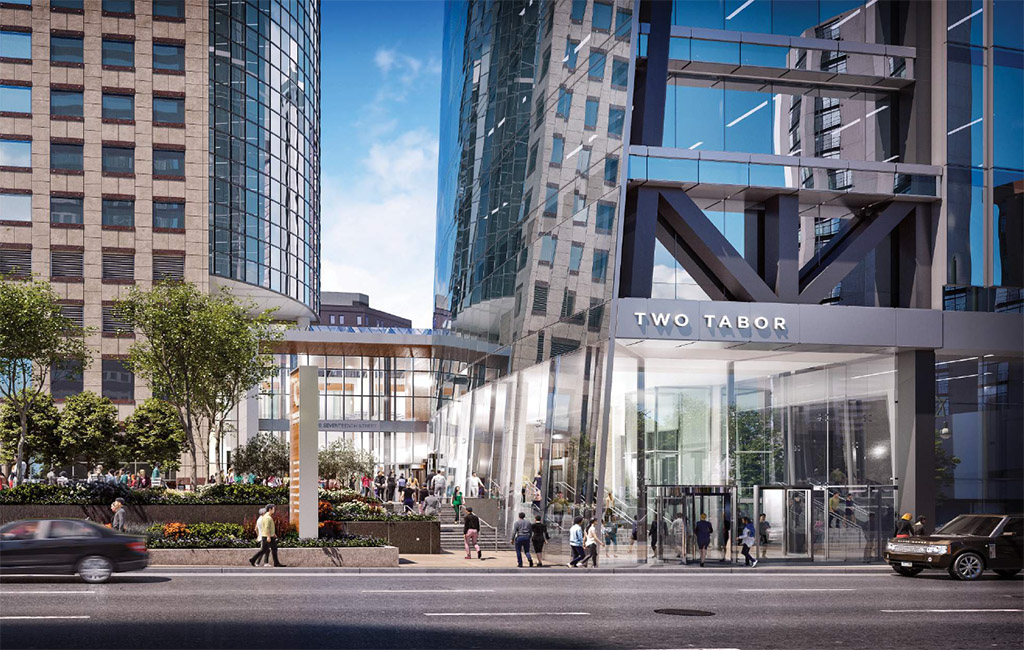 26143