Kindness Yoga is stretching to the southern suburbs.
The Denver yoga chain plans to open its ninth location in June at 7824 Park Meadows Drive in Lone Tree.
"For years, we've had so many people saying to us, 'You need to open a Kindness Yoga farther south,'" CFO Jack Cuneo said, adding that students were driving to Denver classes from Parker and Castle Rock. "You couldn't pay me to make that commute for a yoga class."
The new studio will occupy the former site of Yoga Pod Park Meadows, part of a Boulder-based chain. It will be managed by Kori Norberg, the franchisee who previously ran that business.
Yoga Pod Park Meadows earlier this year sued its landlord over alleged failure to control the odors and excess trash left over from its Indian restaurant neighbor.
Cuneo said Norberg reached out to Kindness about becoming part of the company's group of studios. It's not the first time; Cuneo said that's how Kindness gained both its Platte Street and RiNo locations.
"We actually get requests like this quite often," he said. "Not all of them are a fit. Sometimes it's timing, sometimes it's location, sometimes it's having a very different business model from us and we're just not confident that it's going to be the right move."
Most of the time, Cuneo said, the previous yoga studio owners want Kindness to entirely take over operations. The Park Meadows location is the first time Kindness has allowed the owner of a different studio to become a Kindness employee and studio manager, he said.
"It can be really hard to feel like you're running something out there on your own," Cuneo said. "She's a very dedicated, smart, savvy individual … I think it was definitely a very proactive move on her part based on what she wanted to get out of things."
The opening of Kindness' ninth studio is slated for a month after the opening of its eighth. It launches a location in the Bonnie Brae neighborhood next week.
"We'll have opened four in a 12-month period and closed one," Cuneo said. "We're working very hard to make sure we are training our people, developing the right systems, developing financing strategies, all of those things that make it more and more possible for that kind of growth to be sustainable in the long term."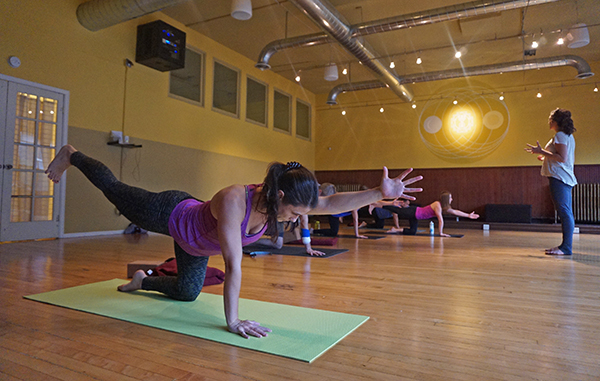 25876