Josh Reznick is taking a 'quack' at the Denver meat market.
In August 2016, Reznick and his brother Davi wanted to sell a kind of duck that was common in France but rare for the American palate. The pair started selling moulard duck breast at a farmer's market in St. Louis, and then launched a business called Duckchar, delivering frozen duck meat to customers around the country.
Reznick moved to Denver in April and plans to start selling the meat at local farmers markets and specialty butcher or wine and cheese shops.
"We have sold to a lot of folks in Denver," he said. "People want to get their hands on a new product. They're not averse to a new item on the menu."
Duckchar sells smoked or regular moulard duck breast ranging from $60 for three 1-pound breasts to $162 for six 1-pound smoked breasts. It also gives customers recipes and instructions for cooking.
Reznick's brother spent two years teaching in southwestern France, where he became accustomed to moulard duck. When he came back to America, Davi couldn't find the meat anywhere. The moulard duck has larger breasts and tastes more like steak than other types, Reznick said.
"They're not raised in the U.S. and there's really no demand," he said. "That's one of the reasons we got into it, too … that's what they eat in France 100 percent of the time."
The brothers source the meat to a farm in Quebec, which raises and butchers the animals. The meat is then delivered to a warehouse in St. Louis. Duckchar then packs the frozen meat and ships it nationwide.
Reznick said the goal of Duckchar is to get rid of the conception that duck meat is only found in gourmet establishments.
"The people who know what moulard duck is are people who go to a really fine French restaurant," he said. "That identity is something we're trying to shed."
Other meat companies such as Omaha Steaks are delivering through an e-commerce format, and Reznick said Duckchar has some competition selling moulard duck as well.
"We really target the barbecue community and the backyard griller," he said. "We're going to barbecue festivals; the people we're talking to have never encountered it."
Plus, the meat is easy to cook.
"Even the most novice chef is capable of preparing this," Reznick said.
Reznick graduated from the University of Colorado and worked as a lawyer in Missouri before joining his brother in business.
He said Duckchar is profitable, and its top markets in the U.S. are the Southeast, followed by the Midwest and California.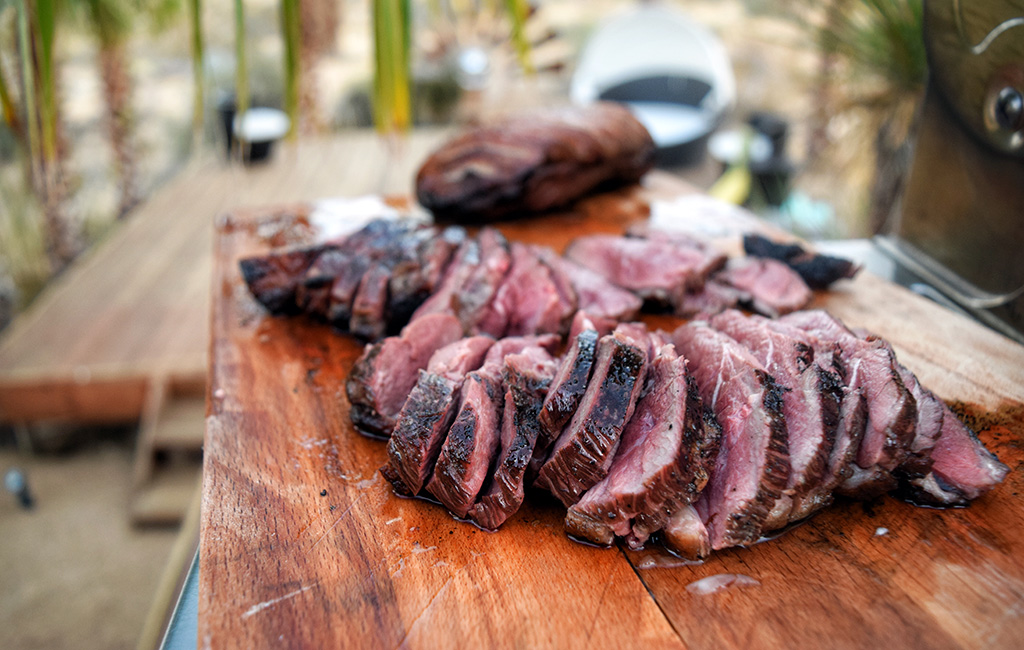 25814