A local criminal defense and civil litigation firm has added four attorneys to its ranks.
Haddon, Morgan and Foreman, which was founded in 1976, this week absorbed Denver-based Stimson Glover Stancil Leedy.
Kathryn Stimson, A. Tyrone Glover, Julia Stancil and Brian Leedy — who joined forces in October 2016 — will enter the firm as partners.
Each has a background that includes work for the federal or state public defender's office. David Kaplan — partner with Haddon, Morgan and Foreman — hired Stimson, Stancil and Leedy during his time as Colorado's state public defender from 2000 to 2006.
"We've known all of them for a while," Kaplan said. "Their firm, even though it's only a couple years old, was doing very well."
Stimson is one of two attorneys who represented a family awarded $1.8 million in 2014 in a wrongful prosecution case involving the Denver Police Department.
Kaplan, 64, said Haddon, Morgan and Foreman has hovered around 10 attorneys for years, but "lately we've had enough work to think about expansion." He said the firm was attracted to the fact that the quartet "like to stand up in a courtroom" and don't shy away from trials.
Additionally, Kaplan said, the firm wanted to bring in younger partners. Stimson, Stancil and Leedy are 40. Glover is 38.
"All of the partners here were mentors of ours, or certainly people we looked up to," Stimson said.
Kaplan said the parties had initial conversations about the deal in November. It's the first time Haddon, Morgan and Foreman has brought on multiple partners through an acquisition.
Stimson said she and colleagues "didn't have the depth" to take on some cases they were interested in in recent years.
"In joining with them, we're able to join established attorneys and get into other practice areas," she said.
The four new partners have moved into Haddon, Morgan and Foreman's offices in the Crawford Hill Mansion at 150 E. 10th Ave. They previously worked out of 1875 Lawrence St.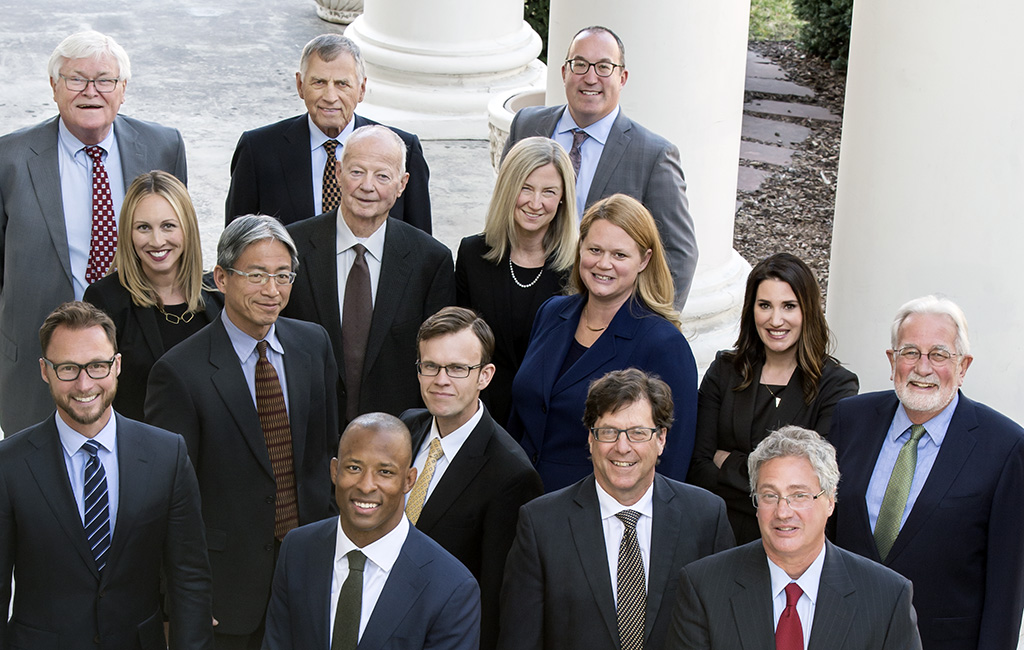 25771