A developer has proposed row homes and condominiums, as well as some commercial space, on a newly purchased triangular block in Curtis Park.
Matt Kinner, acting as Curtis 33 LLC, purchased 3301 and 3305 N. Downing St. last month for $1.65 million from Downing Square Holding Co. LLC, according to county records.
The two lots total 0.63 acres and comprise the block bounded by Downing, Curtis and 33rd streets. A portion of the site is a parking lot.
Kinner is the owner of KinnerBuilt Homes. His most recent development is a 17-townhome project at 3642 Jason St. in LoHi, completed last year.
Kinner submitted a site development plan to the city last month, proposing 30,000 square feet of residential and amenities space, and 5,000 square feet of retail space.
He said the plan is in early stages.
"I won't know for certain if this project is moving forward or not until the fall," he said. "We have some unknowns yet with the city and also have a group considering buying the site for a different type of development."
The plans submitted to the city include 20 two-story row homes fronting 33rd and Curtis streets. A three-story building with 14 condos atop two commercial units would be added mid-block along Downing Street.
The plans also call for one-story commercial buildings at two corners of the triangle, where Downing intersects with the other two streets.
Kinner said the condos primarily would be one-bedrooms and the row homes would be smaller than 1,000 square feet.
He said he could make the row homes three stories, but wants the project to fit into the neighborhood — within the Curtis Park Historic District — and to hit a lower price point.
"We're hoping to have these priced in the $300,000s and $400,000s when we're finished."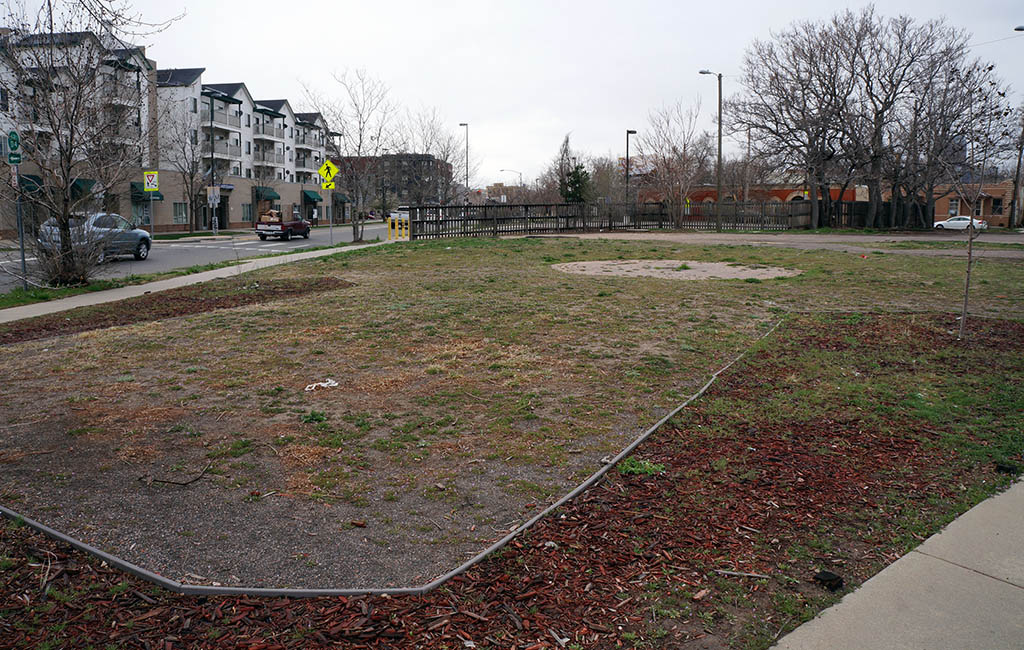 25343