A Golden Triangle pizza restaurant is working on a second location.
Denver Pizza Co. has signed a lease for 700 square feet at 908 N. Jersey St. in the Montclair neighborhood. Co-owner Andrew Dunlop said he hopes to open in early summer.
"We'll be able to hit Stapleton and Lowry from that location, and they've both grown pretty well," Dunlop said.
Denver Pizza has operated in 400 square feet at 309 W. 11th Ave. since 2009. Both that and the new location dish up pies for takeout and delivery only.
Dunlop said it uses Coors beer in its dough, resulting in "a more supple crust." The most popular pie is the 5280, with pepperoni, mushrooms, mozzarella and a house-made spice blend.
More exotic offerings include the East Colfax, a green chili sauce pizza topped with cheddar jack cheese, tomatoes, chicken and green pepper, and the Cream Cheesman, which features cream cheese, pepperoncini and bacon.
A 14-inch cheese pizza costs $14. Specialty pies cost $20.
"We want to be the high-quality option for delivery," Dunlop said.
He said 2017 revenue was about $800,000.
This isn't Denver Pizza's first go at a second location. Dunlop said the restaurant operated in the Happy Canyon Shopping Center at 5022 E. Hampden Ave. from August 2010 to October 2013, and left when its lease was up.
"Our landlord was not working with us," he said.
Broker Mark Valente of Sanborn and Co. helped Denver Pizza secure the Montclair location. The company also worked with Richard Weil of National Restaurant Consultants.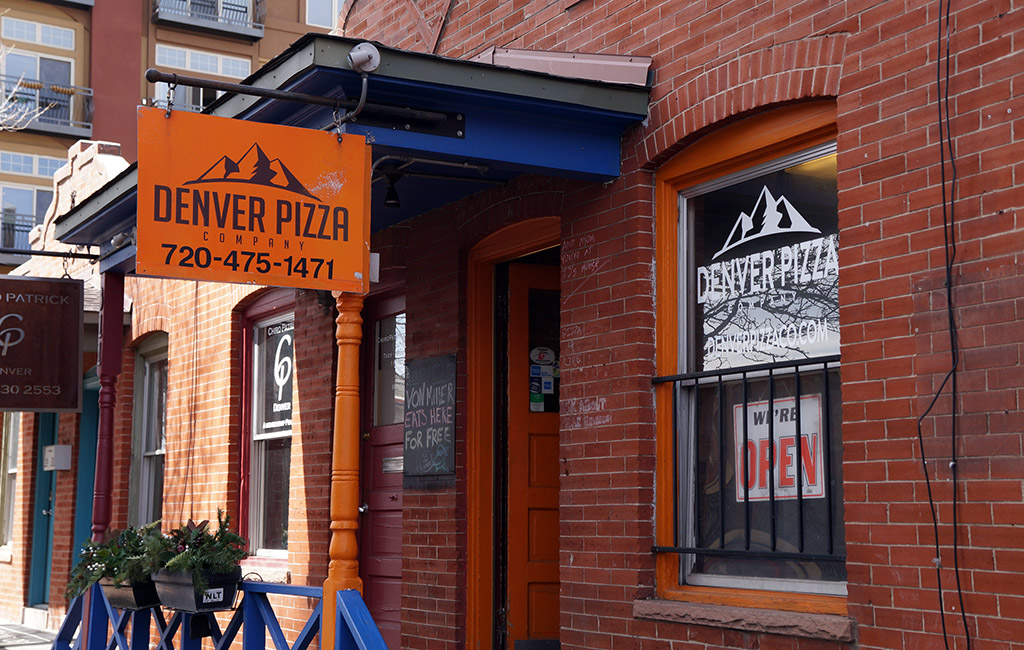 25248