Fitness entrepreneur Emily Schromm has no interest in competing with outdoor brands for the lightest trail-running or hiking backpack.
The latest model of her EmPack backpack line weights up to 22 pounds – on purpose.
Schromm, 29, sold $40,000 of product on Kickstarter over two days for the Nomad, which is designed for the outdoor adventurer looking to carry a weighted bag and hydration into the wilderness.
"I think everyone loves a good CamelBak carrier or hydration device carrier … This is a little bit more of a way to get people that maybe just run but are interested in more weight training," Schromm said. "The additional feature of the chest and waist strap make it much more easier to run with it."
The original 60-pound EmPack appealed to the extreme fitness junkie and could be used like a heavy medicine ball with straps.
It's the second time the fitness entrepreneur has successfully raised funds from Kickstarter. She sold $100,000 worth of EmPack bags two years ago.
Schromm also is flexing her muscles in Denver's local gym scene. She leased 2,000 square feet at 3198 Blake St. in RiNo in February, with plans to open her first gym, Platform Strength.
"Imagine a CrossFit gym meets a 24 Hour Fitness," she said. "I've been looking for a space for a gym for over a year. I finally found the perfect place. It's the only retail place right on this corner."
Five trainers will run group classes and personal training at the 24-7 gym. Half the facility will house Olympic lifting platforms, and the other half will have space for functional fitness equipment like barbells, kettlebells and EmPacks.
"I just feel like I never would have put something in the world if it already existed," Schromm said. "I couldn't find a gym … This just doesn't exist."
The gym will house an office for Schromm and her other fitness endeavors, including a retail hub for the EmPack bags.
Schromm grew up Missouri and was working at Starbucks while attending the University of Missouri when she was recruited to be a part of the MTV reality show "The Real World."
"It was such a bizarre experience but it basically opened up my life," she said.
Schromm moved to Keystone and started hitting the gym as a way to process the aftermath of reality TV.
"I got really obsessed with how I felt every time I left the gym," she said. "I felt like a superhero."
Last year, the EmPack bags – which are manufactured in Vietnam – brought in $300,000 in revenue, she said.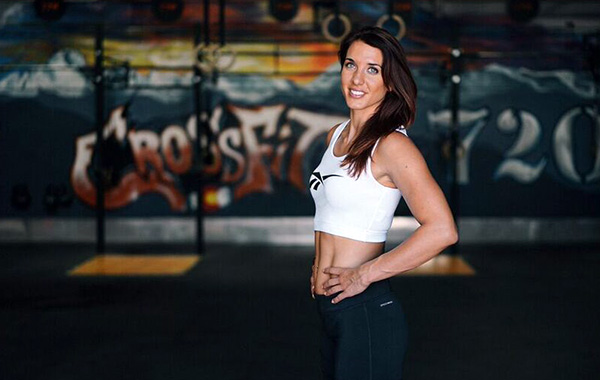 25139