Correction: This story has been updated to state that the Shelby's Bar and Grill building at 519 18th St. was included in the sale.
A Canadian developer has purchased a 0.69-acre site at the edge of the Central Business District.
Vancouver-based Amacon paid $8.8 million last month the Shelby's Bar and Grill building at 519 18th St., as well as 1801 and 1817 Glenarm Place, as well as 1901 and 1917 Broadway, according to property records.
The latter four parcels are currently a parking lot.
The site is situated between the office towers at 1800 Glenarm and 1999 Broadway.
Amacon did not respond to requests for comment.
The parcels were sold by Antelope Real Estate Co., which had owned them for more than a decade. State records list the LLC's office as 555 17th St., Suite 2400, which is home to multiple Anschutz entities. A lawyer who registered the LLC declined to comment.
There are no development plans on file with the city for the parcels.
Amacon lists 40 projects on the developments section of its website, all of which are residential properties in Canada. It also owns three buildings in the Denver metro area, which appear to be the company's only U.S. holdings.
Amacon paid $5.15 million last year for the three-story office building at 800 18th St., known as the Ghost building. It also owns a pair of office and showroom buildings at 14818 and 15000 W. Sixth Ave. in Golden.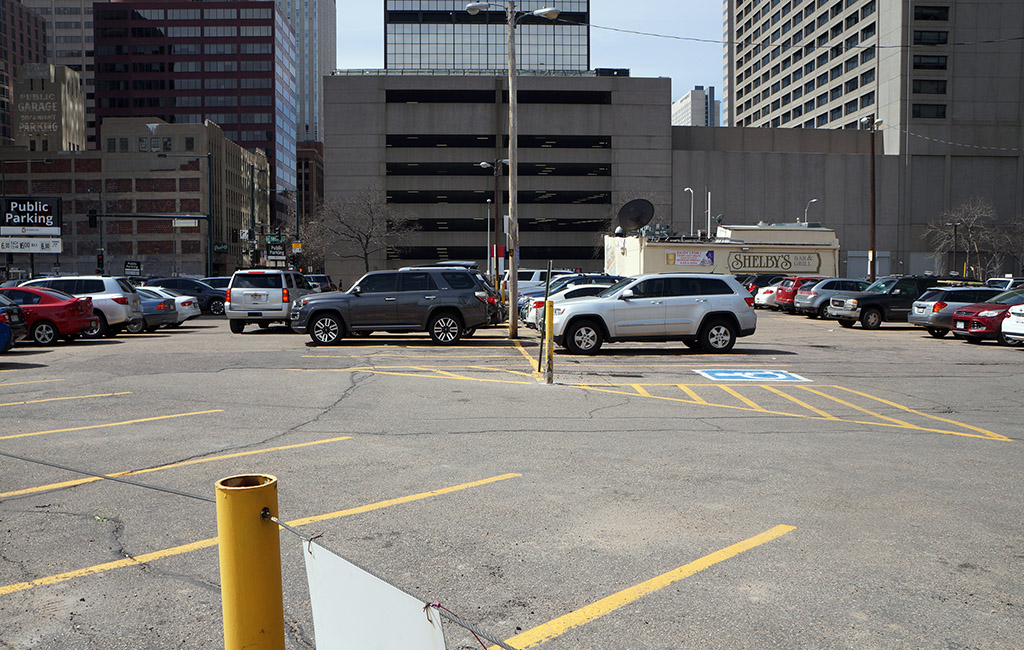 25132