Denver-based Welltok has bagged one of the largest local capital raises of the year.
The 10-year-old firm, which sells software companies use to encourage better employee health, said in a press release that it netted $75 million in fresh investment.
Chief Marketing Officer Michelle Snyder said part of the money will go toward the acquisition of Georgia-based Tea Leaves Health, which she said serves hospitals and health organizations.
"A portion of our funding for this round is to support that acquisition," Snyder said, adding that the company also wants to roll out more products and growth into new markets.
This is Welltok's largest round, bringing its total amount of investment to $250 million, Snyder said. The firm employs about 400 people combined at its Denver headquarters at 1515 Arapahoe St. and other offices in Massachusetts, New Jersey, Georgia and California.
"We have a number of openings with the new money," Snyder said. "We're definitely looking to hire."
She said Welltok is looking to expand its product, sales and marketing staff.
The company reported revenue of $62.5 million in 2016, according to Inc. Magazine.
Investors in Welltok's recent round included Bessemer Venture Partners, Georgian Partners and New Enterprise Associates. New investors included Future Fund Management Agency, Ziff Davis and NF Trinity Capital.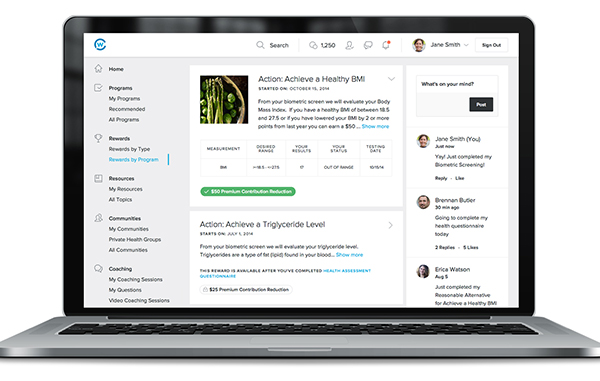 25108