The fifth annual Collaboration Fest took over the Hyatt Regency to pour beers made by a collection of brewery matchups.
About 200 breweries were paired off to make brews for the festival.
A majority of the brewers at Collab Fest were from Colorado, and all beers were made at a host brewery location in the state.
While most beers were made by pairs of brewers, some were made by a group, such as the Summit County beer, which was made by a majority of the breweries there. The Metropolitan State University of Denver's brewing program also made a raspberry porter beer with Strange Craft Beer Co.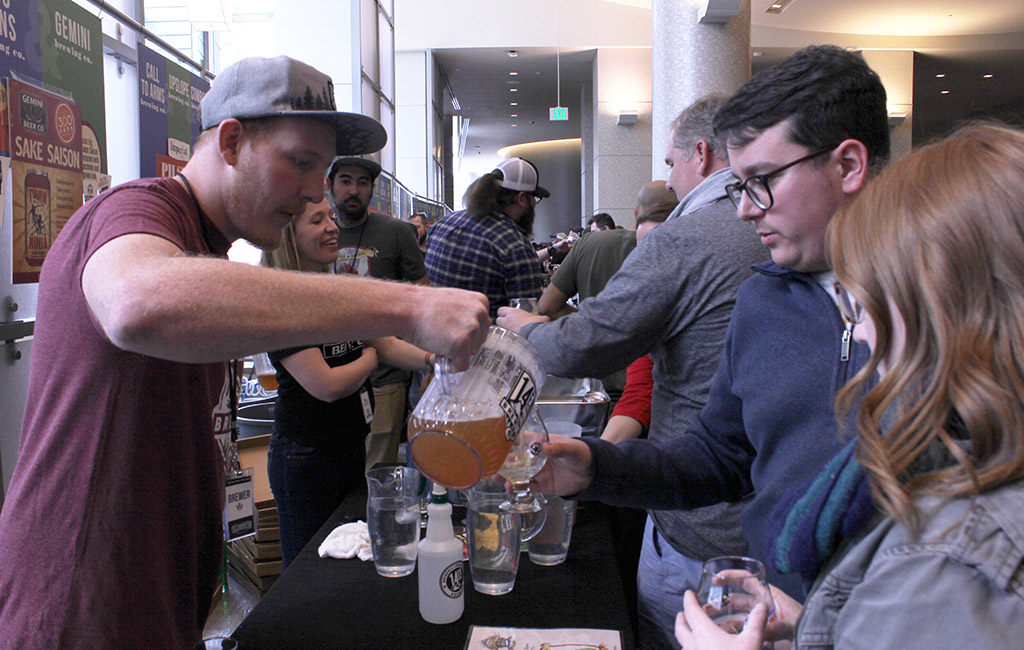 25049