A locally based startup private equity firm keeps playing it cool.
Stoic Holdings made its second acquisition earlier this year, doubling down on the cold storage industry.
The company, based in Denver and led by founders Ryan Berk and Michael Dworkis, acquired Miami-based Arctic Industries in January.
Arctic manufactures walk-in coolers and freezers and sells them to restaurant equipment suppliers. Berk, 31, said the company, founded in 1981, has 70 employees split between its main office and a Miami manufacturing facility.
"The first deal we did in the (cold storage) industry demonstrated that the products are serving a critical need for customers. We want industries that serve a critical need because, in those types of businesses, you can deliver a lot more value to your customer than just selling for the lowest price."
Berk did not disclose Stoic's revenue, but said it targets companies with annual profits between $1 and $10 million, and Arctic falls in that range.
Stoic's first deal, in 2015, was to acquire a majority stake in New York-based Store It Cold. The company makes a device called the Coolbot that uses a window air conditioner unit to cool a small space to 38 degrees, creating a walk-in cooler for minimal cost.
The Coolbot typically is sold to hunters and farmers with short-term cooling needs. Berk said Store It Cold, which has about 10 employees, has more than doubled its annual revenue since it was purchased by Stoic.
Berk said Stoic knew from doing due diligence on Store It Cold that cold storage was "an attractive industry," so the firm continued to canvas the market.
Arctic's walk-in coolers and freezers typically are used by restaurants, and cold storage "is a critical part of a small business," Dworkis said.
"Because of that, it's an area where top-notch customer service can win."
Arctic's day-to-day operations will continue to be run by President David Grife. He will be overseen by Brian Murphy, whom Stoic hired in January 2017 to run Store It Cold.
Berk said Stoic plans to invest in Arctic and add more manufacturing capacity. While the company sells to suppliers nationwide, sales are strongest on the East Coast, and Berk said Stoic is interested in purchasing a similar company in the central or western U.S.
Berk, 31, and Dworkis, 33, both grew up in Dallas and worked in finance in New York before moving to Denver and launching Stoic. The firm's money comes from about 30 investors, including former financial sector colleagues and other wealthy individuals.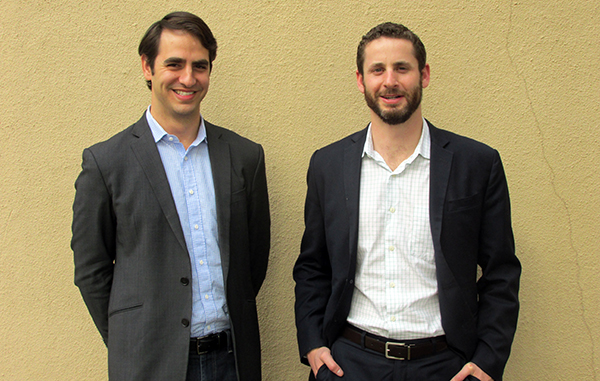 25018