One of Denver's highest-altitude residences has hit the market, and the price tag is up there too.
The penthouse on the top two floors of the Four Seasons building downtown was listed for eight figures.
The residence, on the eastern side of the building, underwent a $1.8 million renovation in late 2016.
"These guys designed it so that it was very warm and welcoming and open," listing broker Stan Kniss said. "When they designed it they were thinking about their kids and their grandkids."
The unit's sister penthouse, on the western side of the building, was listed for $13 million last May. It has not been sold yet.
Address: 1133 14th St., Unit 4450
Listed price: $10.75 million
Stats: The 6,295-square-foot condo has three bedrooms and five bathrooms. It's located on the top two floors of the Four Seasons hotel.
Owner: Timothy and Bernadette Marquez. Tim Marquez is the founder of Denver-based oil company Venoco. The couple created a $50 million scholarship fund when Venoco went public in 2006, according to The Denver Post.
Listing broker: Stan Kniss with Slate Real Estate Advisors
The finer things: The renovations include an upgraded kitchen, floating staircase connecting the two floors and an automation system that controls temperature, the sound system and lighting, Kniss said. A large outdoor balcony includes views of both the city and the mountains, and owners have access to Four Seasons amenities including the spa and fitness center.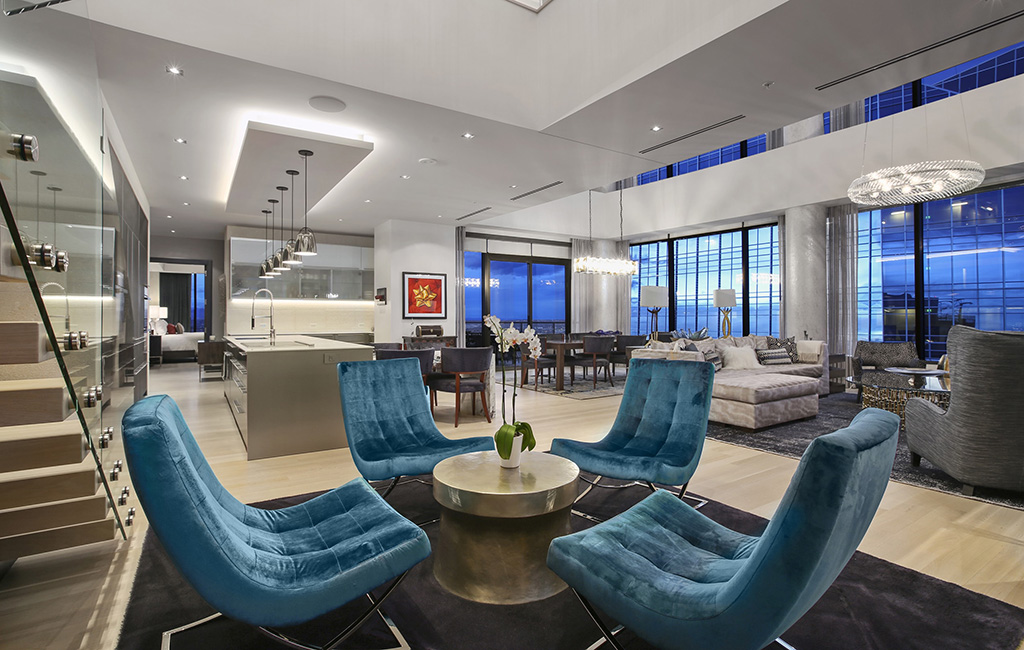 24956