A former Rockies minor league prospect is suing the ball club and the team's doctor, alleging they failed to diagnose a shoulder injury that ended his career.
Pitcher Andrew Rohrbach, 25, accused the Colorado Rockies and Thomas Noonan of negligence in a lawsuit filed in Denver County District Court, claiming they missed a torn labrum in his pitching arm on several MRI scans.
The Rockies and Noonan did not respond to separate requests for comment.
Rohrbach was pitching for California State University, Long Beach — and already had Tommy John surgery — when he was drafted in the ninth round by the Rockies in June 2014. The right-hander received a $149,700 signing bonus.
According to the lawsuit, Rockies medical staff conducted an MRI on Rohrbach's right shoulder that month as part of an entrance physical, then did another scan two months later.
Rohrbach then paid for an independent MRI in October 2014, "the results of which implied a tear of his right labrum," a piece of cartilage in the shoulder, the lawsuit says.
He sent the independent results to the Rockies, but the team's medical staff maintained there was nothing wrong with his shoulder, according to the lawsuit.
Rohrbach participated in extended spring training with the team in 2015. The suit says Rockies medical staff ordered another MRI of his shoulder in June.
The scans "suggested both a torn labrum and a torn subscapularis muscle," but Rockies medical staff only told him about the less-serious subscapularis muscle tear, he claims.
Following another MRI in August 2015, the team told Rohrbach the subscapularis muscle tear had not yet healed, and to "take it easy," the lawsuit says. In December 2015, he was directed to return to pitching.
Rohrbach again participated in spring training in 2016, and was cut in March 2016.
Days later, he obtained another independent MRI scan that "showed that he had a torn labrum and a capsular tear" in his right shoulder, according to the suit. He underwent surgery to repair the tears in April 2016.
He claims the team's failure to diagnose and treat the shoulder "significantly exacerbated" the injuries.
"Their enhanced severity, the delay in surgical treatment, and the increased invasiveness of the resulting surgery has prohibited Rohrbach from continuing as a professional baseball player, the only job Rohrbach has ever really wanted," the lawsuit reads.
He is represented by Lewis Kuhn Swan of Colorado Springs.
The lawsuit says Rohrbach now works as a server at a restaurant. He has also done some modeling; in 2015, he appeared in a Ralph Lauren advertisement published in GQ Magazine. Attorney Andrew Swan called that work "very part-time."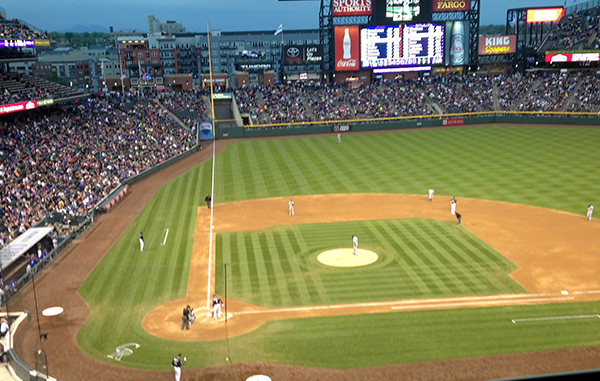 24663