The 53-story tower at 1801 California St. now boasts two brands.
A crew finished installing signage for Denver-based Healthgrades atop the building last week. The company joins TransAmerica, which has had its logo on another side of the skyscraper since 2015.
Healthgrades spokeswoman Jen Newman said the company just finished moving its headquarters into 85,000 square feet on floors eight through 10. The company previously occupied space in the nearby Denver Place at 999 18th St.
Healthgrades provides a platform for users to review doctors and hospitals.
1801 California is the second-tallest building in Denver – 5 feet shorter than the 56-story Republic Plaza at 370 17th St.
The tower, finished in 1983, has previously featured signage for US West, Qwest and CenturyLink.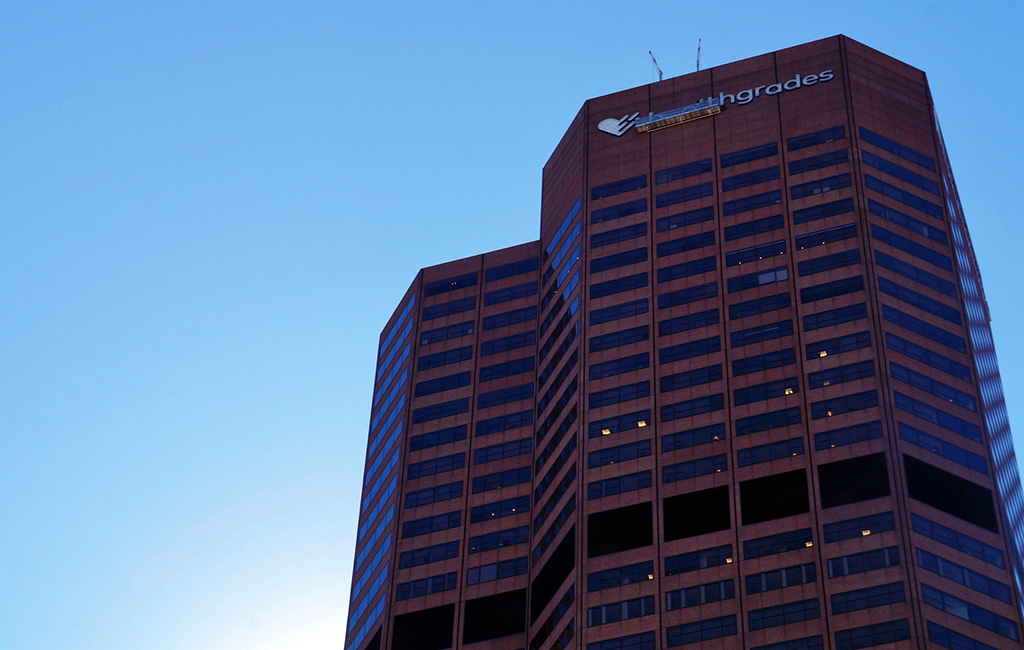 24419