Lee Dolan always dreamed of making motorcycles, ATVs and snowmobiles part of his livelihood. So when a friend told him that a Breckenridge power sports dealership was for sale, he decided to buy it.
"I've been saying that for 20 to 25 years: Sometime, I'm going to have a power sports dealership or motorcycle dealership," Dolan said. "As my wife always says, when is someday?"
Golden residents Lee and Mimi Dolan purchased Motobreck, a power sports dealership in Breckenridge, on Jan. 2 from John and Mary Patterson, who had owned it since 2008.
"They've built a nice business," Dolan said. "But they're just ready to retire. They were looking to move on to their next adventure."
Adventurers looking for high-powered fun in Summit County can find Polaris products to play in, including ATVs, snowmobiles and side by sides, which are dune buggies that seat two or four. But Dolan is bringing on a new manufacturer, Bombardier Recreational Products, which will bring Ski-Doos and more snowmobiles and side by sides to Motobreck.
"We've got 100s of miles of off-road trails literally within 10 miles from here," Dolan said. "We also have a huge clientele coming up from the Front Range."
The 3,900-square-foot dealership employs nine, including Dolan and his wife. He plans to grow Motobreck's business by 50 percent within two years. Dolan did not disclose financial details of the purchase, but said Bank of the West is helping with financing.
Dolan holds a bachelor's degree in political science and an MBA from the University of Michigan. He's served as vice president of sales and marketing at Coors Distributing Co. and vice president of brand marketing at Cabela's.
"That's why I'm here. I've had an amazing ride with some great people," he said. "(Now) I just bought a business where I get to sell fun every day."
But owning a dealership poses its own version of rough roads.
"Today, the challenge is that Mother Nature hasn't snowed enough," Dolan said. "We have products that are both weather- and economically dependent. If it's not snowing, people aren't running snowmobiles."
The Dolans will be spending more time at a second residence in Breckenridge in order to run their new shop.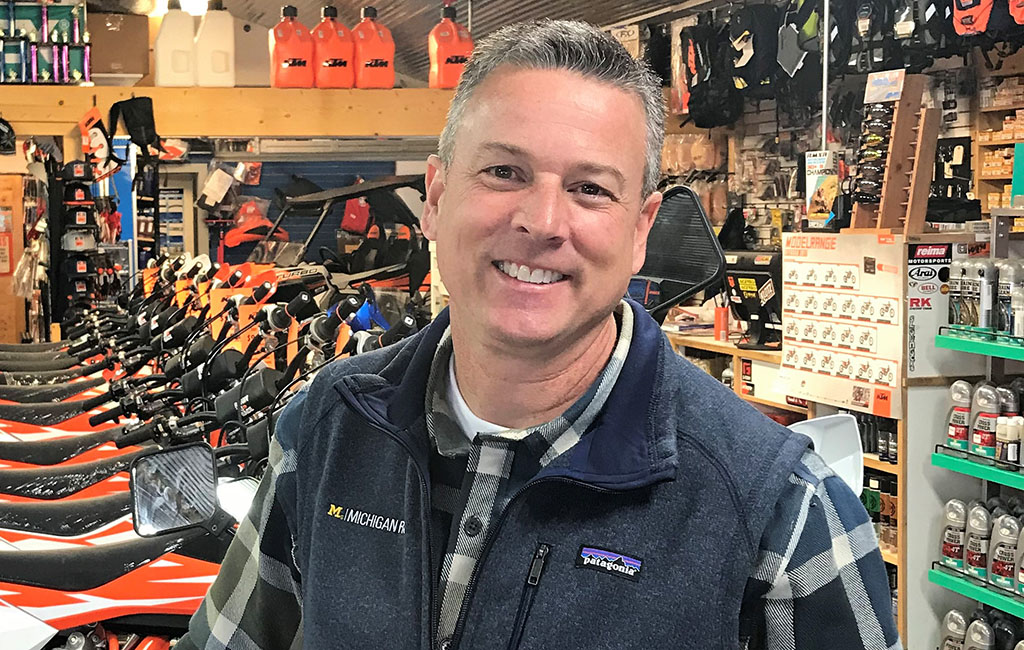 23121