Denver residents gathered Monday to celebrate the opening of Denver's newest rec center.
The newly constructed Carla Madison Recreation Center at 2401 E. Colfax Ave. marked its grand opening with a ribbon-cutting ceremony and speech by Denver Mayor Michael Hancock.
Named after the District 8 Denver City Council representative who passed away in 2011, the 67,000-square-foot facility is the 28th rec center in the city. It includes a gymnasium, weightroom, rooftop event area, outdoor climbing wall and two swimming pools. The East High School swim team will be among those that use the pools.
"We do want to celebrate East High Angels. My alma mater, Manual High School, is proud to host you at our pool. We're glad you have your own pool now," Hancock joked. "You can get out of our pool."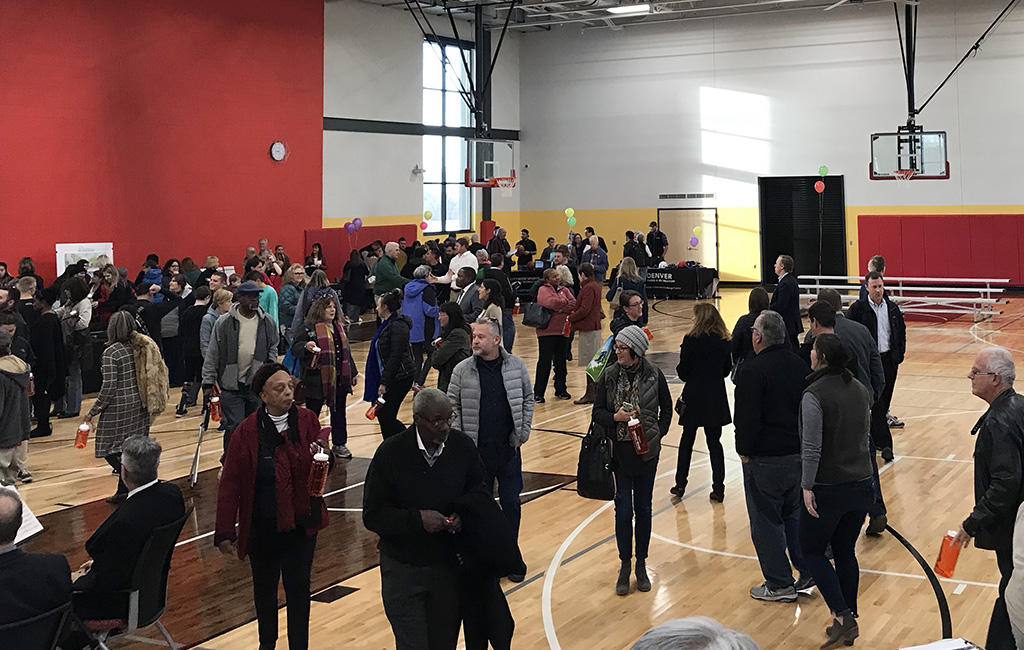 23026