A religious congregation has sold its church on South Federal Boulevard after the pastor's wife said members concluded they were "not being effective in this neighborhood anymore."
Alice Hoyt said Denver Grace Brethren Church had dwindled to just 10 members by the time it sold 700-730 S. Federal Blvd. late last month.
"The building is too big for our group, and it's just gotten harder and harder to maintain," she said.
Pawn Stars LLC paid $655,000 for the 0.75-acre property at the edge of the Westwood and Athmar Park neighborhoods, according to city records.
The LLC was registered by Mark Bachayev, with an office address at an Aurora pawn shop, according to state business records.
Bachayev did not respond to a request for comment. Hoyt said she was told the new owner plans to repurpose the building.
Charlie Maiers of Dunton Commercial, who represented the buyer, declined to comment on Bachayev's plans. Steve Krowcyzk and Tom Kaufman, also of Dunton, represented the church in the transaction.
The church was built in 1957, according to city records. Hoyt said her husband, Aldo, has been pastor since 1984. During his tenure, she said, the congregation peaked at about 35 members.
In recent years, it became challenging for the church to replace members who left, Hoyt said.
She attributed that to a shift in the demographics of the surrounding area. Hoyt estimated that in 1984, the neighborhoods were 60 percent Caucasian and 40 percent Hispanic. Now, the neighborhoods are predominantly Hispanic, with a significant Asian population.
While her husband speaks Spanish, Hoyt said, she and the other members don't.
Hoyt said the decision to sell also was affected by the church having several staircases, and most of the members are over 60.
The congregation is now meeting in the Hoyt home, although it hopes to find a new permanent location.
Hoyt said the area within a few miles seems saturated with churches, and if the congregation moves too far out, "We risk losing the few members we have.
"We're just not sure right now what God's got for us," she said.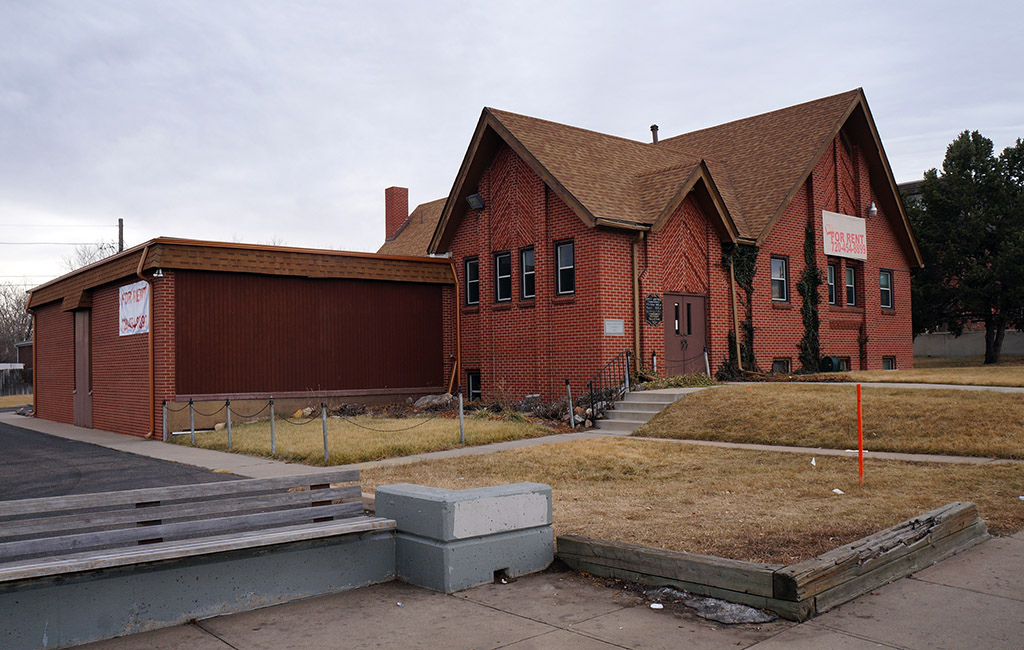 23019