Vertu has closed up shop after 30 years, spending its last holiday season in Cherry Creek North.
Owner Linda Mellicker-Bhan said her lease was up at yearend, and since it coincided with the jewelry store's 30th anniversary, she decided it was time to retire.
"Thirty years is a long time to be open six days a week," she said.
The store's final day was Dec. 23. Mellicker-Bhan also was selling furniture and fixtures from the store. She said she was unsure what she would do with remaining inventory, and that it would largely depend on how much was left.
The store has spent the last nine years at 300 Fillmore St., but Mellicker-Bhan said she has been within a block of the area since opening Vertu.
Mellicker-Bhan originally went to school to be a social worker, but a passion for jewelry led her to open the store. Since opening, Vertu has expanded to include clothes, shoes and bags from European designers.
"When I first opened it was just jewelry and almost all domestic," she said.
The store is currently up for lease through Friesen and Associates.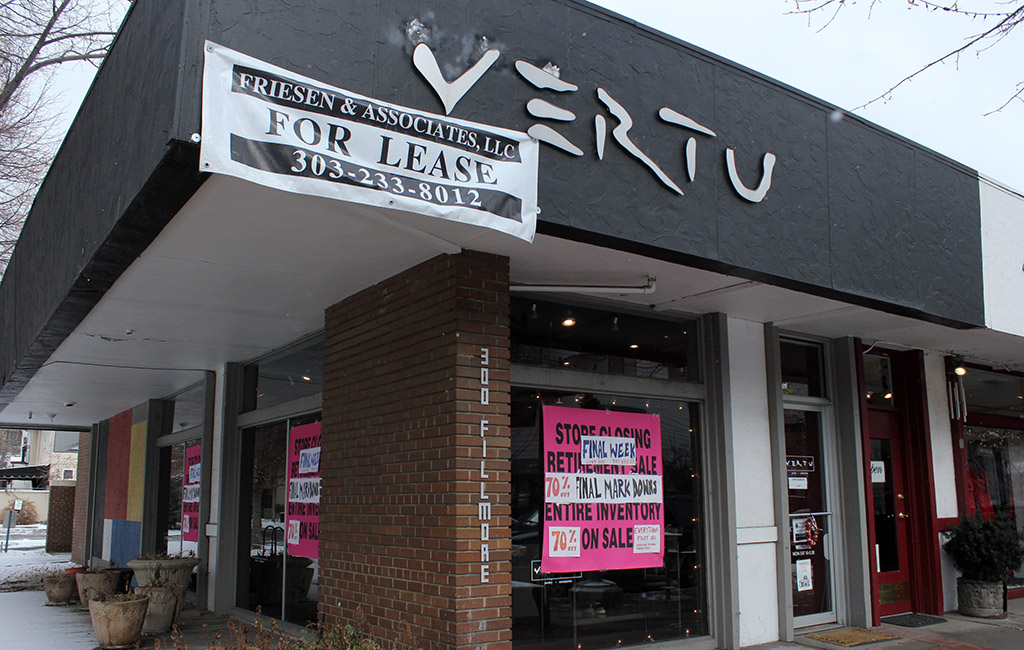 22849