An ax-throwing bar notched a better location three minutes away to squeeze in more room for its lumberjack-like competitions.
After five months in Denver, Canada-based Bad Axe Throwing is moving locations and more than doubling its number of throwing lanes at 7338 Washington St.
The 3,000-square-foot location is 500 square feet larger than Bad Axe's previous location at 845 E. 73rd Ave., which opened in July. The layout allows for three more lanes with two wooden targets each.
"When we moved in, we knew the layout of the space and we thought it would be enough," spokeswoman Melanie St-Amour said. "There is a demand here. It's safe for us to move into something bigger. We can have more staff; we can have more lanes."
The business moved into its new location at the northeast corner of I-25 and I-270 earlier this month.
St-Amour said each throwing lane needs to be 12 feet wide and 12 feet long. And with more people booking the venue for parties or corporate team-building, Bad Axe needed room for 10 targets, which each accommodate eight to 10 people.
The company also acquired a liquor license to serve beer from local breweries. Plus, nearly a dozen Denver residents have started competing in the World Axe Throwing League, an international organization founded by Bad Axe.
Denver has a second ax-throwing venue, the Downtown Art Gallery and Axe Room at 2000 Lawrence St.
Bad Axe first opened in Ontario, Canada, in 2014. Since then, the chain has opened U.S. venues in Chicago, Indianapolis, Atlanta, Oklahoma City, San Francisco, Washington, D.C., and Denver.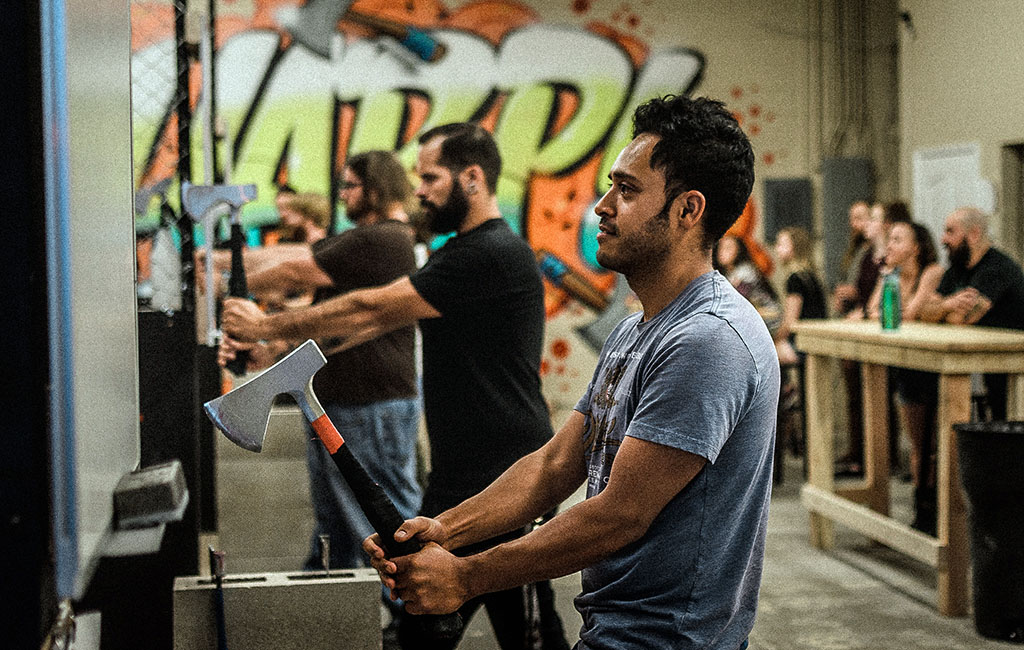 22703