One of the companies bilked by fraudster Don Iley has filed bankruptcy after being hit with a lawsuit from the trustee unwinding the crooked accountant's scheme.
Denver-based Wright Group Event Service, under the LLC Rent Rite SuperKegs West Ltd., filed for Chapter 11 bankruptcy on Dec. 11, listing a debt of $690,000 owed to creditor Tom Connolly, the Louisville attorney appointed as the trustee managing the Iley fallout.
The firm, which rents items like tents, chairs, blackjack tables and dunk tanks, listed assets and liabilities between $1 million and $10 million.
Iley, a former Parker resident whose Iley & Associates accounting firm was based in Centennial, went to prison earlier this year after admitting to stealing at least $11 million from his clients between 2011 and 2015.
After withdrawing money for his clients' payroll taxes from their bank accounts, Iley sent clients forms showing the money had been paid to the IRS, and told the IRS the businesses had no employees, thus owing no payroll taxes.
He pocketed the cash and spent some of it on personal expenses. He paid down a mortgage on his mansion and sent his children to private high school and college, according to prosecutors. He is incarcerated at FCI Englewood, a low-security federal prison in Littleton.
Former Iley clients facing Connolly lawsuit
•

Wright Group Event Services: $690,000

•

Master Blaster Plumbing and Drain LLC and Ross Whitesel: $441,652

•

Blue Rock Enterprises: $370,100

•

Asbestos Abatement Inc: $327,732

•

Landcare Management Inc: $281,882

•

Denver Contractors Inc and Kansas City Contractors Inc: $67,107

•

Apex Roofing Consultants: $43,757

•

Premier Wealth Strategies LLC and Michael Hart: $27,952

•

Comnet Support Inc: $26,410.63

•

Lime Painting LLC: $14,849

•

Turn II Bingo Inc: $6,716
In its bankruptcy filing, Wright Group Event Services listed Connolly's claim as $690,000. That corresponds to the amount Connolly is seeking to recover from the business in an ongoing lawsuit, originally filed in early November.
According to the lawsuit, Wright Group owner Tom Wright became aware of Iley's theft around September 2015, before some of Iley's other clients learned of his scheme.
Wright then "demanded money from Iley," according to filings.
In October 2015, Iley gave Wright a cashier's check for $690,000, according to the case.
Creditors, including Iley's former clients, have filed more than $23 million in claims in his business' bankruptcy case, according to court filings. Wright Group did not file a claim.
Connolly is seeking money from Wright Group so it can be divided, along with other recovered funds, among Iley's victims, which could include Wright Group. Bankruptcy code allows trustees to attempt to claw back some money paid within 90 days prior to the filing of a bankruptcy petition.
Tom Wright did not respond to requests for comment. Connolly also did not return a voicemail and email.
The lawsuit against Wright Group is one of 11 Connolly filed since early November against former Iley clients. Connolly wants the companies to collectively return more than $2.2 million.
All the lawsuits state the companies became aware of Iley's theft around September 2015 and "demanded money." Iley then either paid the companies or a company executive directly, or made a payment to the Internal Revenue Service on the company's behalf, according to Connolly.
Calls to several of the companies were not returned.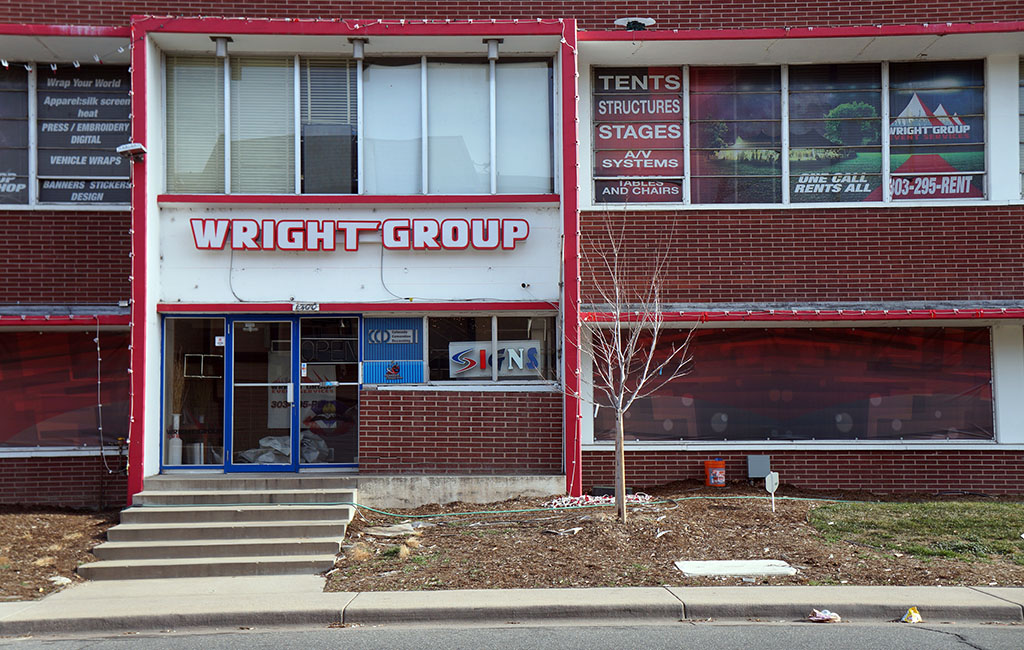 22677