Colorado Gives Day set another record this year.
On Tuesday, 153,000 people donated a total of $36.1 million to 2,309 Colorado nonprofits.
That topped the previous record, $33.8 million in 2016, by more than $2 million. The amount of people donating and participating nonprofits were also at an all-time high.
Colorado Gives Day is put on each December by the Community First Foundation, which helps to connect donors to nonprofits, and FirstBank.
The two organizations run a $1 million incentive fund that nonprofits can qualify for, adding to money raised from private donations. The $1 million incentive fund is not included in the $36.1 million figure.
Community First created the website for Colorado Gives in 2007. The one-day fundraising event launched in 2010.
"The first year our goal was to raise a million, and we raised eight and we thought that was great," said Dana Rinderknecht, director of online giving at Community First. "Never in my wildest dreams did I think we would raise $36 million."
In addition to the incentive fund, many nonprofits create a matching system with larger donors for smaller donations on Colorado Gives Day to further encourage contributions.
Rinderknecht said Colorado Gives Day is the second-largest regional donation event in the country, trailing only an event in Texas – North Texas Giving Day.
This was the second year the event included a sister site, Kids for Colorado Gives Day. Rinderknecht said Community First noticed a growing trend of parents teaching children about giving, and built the kid-friendly website.
"It gives a boost to every single dollar," she said.
The largest single donation this year was $1 million, given to the Schlessman Family YMCA near the University of Denver. It was given by the Ryland L. and Arlene D. Seaton Trust, which has donated $1 million to the YMCA for three years.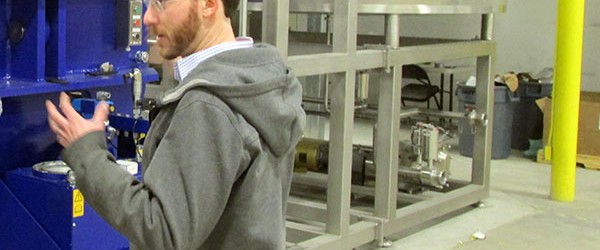 22581