For Graeme Wallace, whiskey is a way of life.
The Scotsman moved to Colorado to fulfill his dream of opening a distillery. Now he and business partner Shane Cooper will move into their space for Hogback Distillery in Wheat Ridge in the next few weeks.
Wallace said they are waiting for building approval from the city for their location at 4840 Van Gordon St.
The pair moved into a newly constructed building to mitigate costs of getting it up to current fire codes. Wallace said another potential location would have cost an additional $25,000 to renovate.
"The main reason we moved to this building was it already had the sprinkler system," he said.
The pair budgeted $100,000 to launch and an additional $100,000 to start production.
Wallace said Hogback has a year-to-year lease in the 2,000-square-foot space. The distillery will only be used for production for now, but Wallace has not ruled out opening a taproom there.
He said the distillery will concentrate on creating a whiskey brand with international appeal. The name Hogback ties back to both his native Scotland and new home in Colorado. Hogbacks are ridge lines with rounded tops from erosion.
"We're very much focused on creating a global brand that we can sell back to the U.K.," Wallace said. "We wanted a name that people could identify with all over the world."
Hogback will focus on Scottish-style whiskeys.
In order for whiskey in America to be considered a malt, it needs 50 percent malted barley. It also doesn't have to age very long. But in Scotland, a whiskey is only considered a malt if it's 100 percent malted barley. It's also required to age for two to three years.
"Once you're hooked into whiskey there's no getting away from it," Wallace said.
Due to the aging process, it will be a while before Hogback products hit shelves.
Wallace said two handmade stills from Portugal are ready to go, but the rest of the equipment has not been delivered yet. He estimated it will be another few months before it can start making whiskey.
Wallace also runs a book publishing company in Scotland, GW Publishing. He wrote and took pictures for books that focused on tourism, and also wrote books on the country's whiskey.
Wallace met Cooper in Texas in the '80s when the two were in college. Cooper moved to Colorado 20 years ago. Cooper will continue to work his full-time job, while Wallace runs Hogback.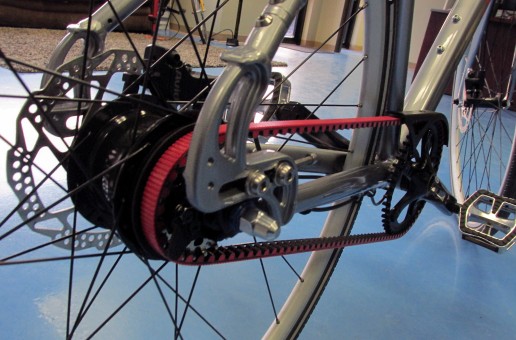 22648