One of the few apartment complexes in the Highlands that accepts Section 8 vouchers sold last week.
The 41 units at 2920 W. 32nd Ave., a block from North High School, fetched $6.6 million.
Coco's Palace LLC closed on the purchase last week, according to property records.
That LLC was registered by Ryan Geiser, who said his family runs 5280 Apartments and owns 174 residential units in the Denver area. Geiser said the LLC that purchased the property is named after his wife's dog.
"You just have to come up with LLC names," he said of the real estate business.
Josh Newell of Pinnacle Real Estate represented the buyer.
The property near the intersection of 32nd Avenue and Federal Boulevard comprises 22,700 square feet of building space on 0.45 acres, according to city records. It is branded Park West Apartments.
The seller was 2920 W 32nd LLC, which purchased the property in 2014 for $4.1 million. The seller was represented by Jeff Johnson, also of Pinnacle Real Estate.
The units are 100 percent leased by tenants with Section 8 vouchers, but there is no income restriction in place.
Geiser said he plans to "run it as it's been run, and try to get good quality people that are on vouchers." He said the seller had been renting one-bedroom apartments for $1,050 per month, but once he put the property under contract he requested new leases start at $1,175.
The sale was part of a 1031 exchange. Geiser said he sold a 57-unit building in Littleton.
He said he liked the size of the building, and believes the Highlands area "is just going to continue to get stronger."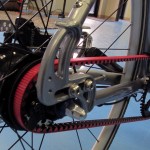 22646