A nine-story office tower along Colorado Boulevard near Interstate 25 has sold for $20 million.
F6F LLC purchased Belcaro Place, located on 3 acres at 3801 E. Florida Ave., last week from an LLC affiliated with Irvine, California-based Red Tail Acquisitions.
F6F managing partner Vincent Rieger, a Denver native and attorney in Montana, said the new ownership group consists of him and several individuals, most of whom are also members of the entity that owns the Colorado Club office building at 4155 E. Jewell Ave., about a mile away.
"Anytime something near our existing building comes up for sale, we're going to check it out," Rieger said.
Marcus & Millichap handled both sides of the transaction, Rieger said. Brian Smith represented the buyer and Barry Higgins represented the seller.
Rieger said Belcaro Place is 97 percent leased and "in great shape," having been recently renovated. He said it has about 155,000 square feet of leasable space.
"We plan on holding it long term," he said.
Tenants include Better Business Bureau of Denver and Boulder, Girl Scouts of Colorado, Catholic Foundation of Northern Colorado and multiple law firms, including Lee + Kinder. Rieger said Premier Business Centers leases the entire fourth floor, about 17,000 square feet.
The tower was built in 1980, according to property records.
The property will be managed by Wellshire Management LLC, which also manages the Colorado Club building. Rieger said Wellshire owner Vohn Regensberger is a member of building ownership entities.
He said a staffed management office will move into the building's first floor.
Seller Red Tail Acquisitions purchased the building as RTA Cypress Point LLC in July 2012, according to property records. The firm owns or has owned properties in 17 states, according to its website, with significant holdings in California, Utah and Texas.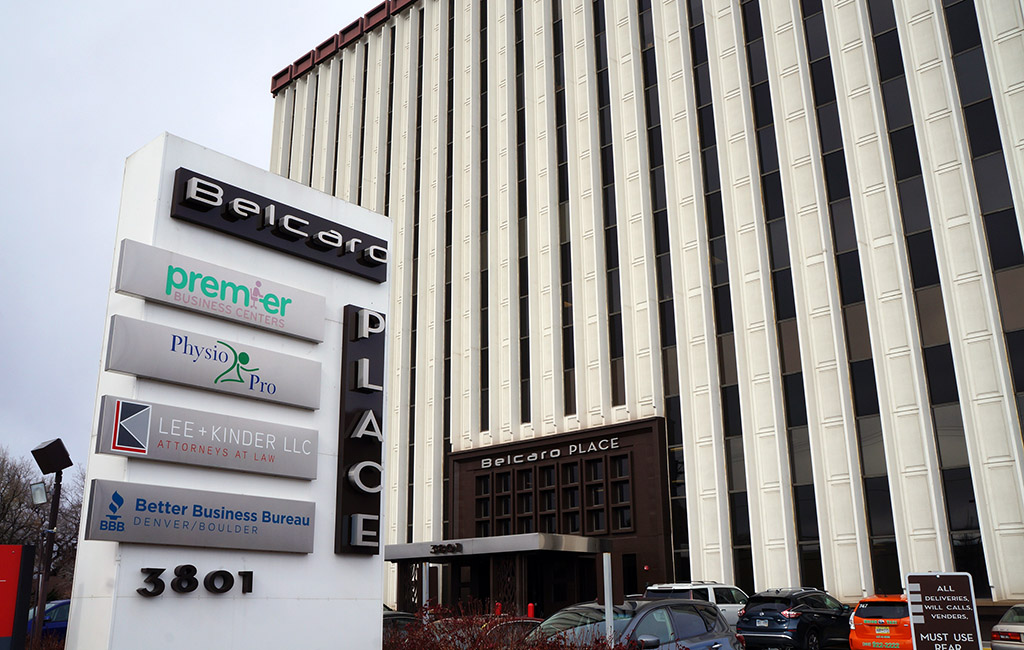 21931