Bed Bath and Beyond is cozying up to a new home.
The New Jersey-based retailer's store in the Cherry Creek Shopping Center at 2500 E. First Ave. closes permanently at 5 p.m. Wednesday.
At 9 a.m. Thursday, the home goods store will open at 370 S. Colorado Blvd., about 2 miles away. The 44,000-square-foot site, between a Target and a Petsmart, was previously a Sports Authority.
Plans for the move were first announced in November 2016.
Cherry Creek Shopping Center general manager Nick LeMasters said Bed Bath and Beyond is vacating 60,000 square feet of retail space, as well as a 20,000-square-foot basement used for storage.
The retailer has occupied the space since 1995.
"They've been an excellent tenant, one that will be missed, and we wish them well in that location," LeMasters said.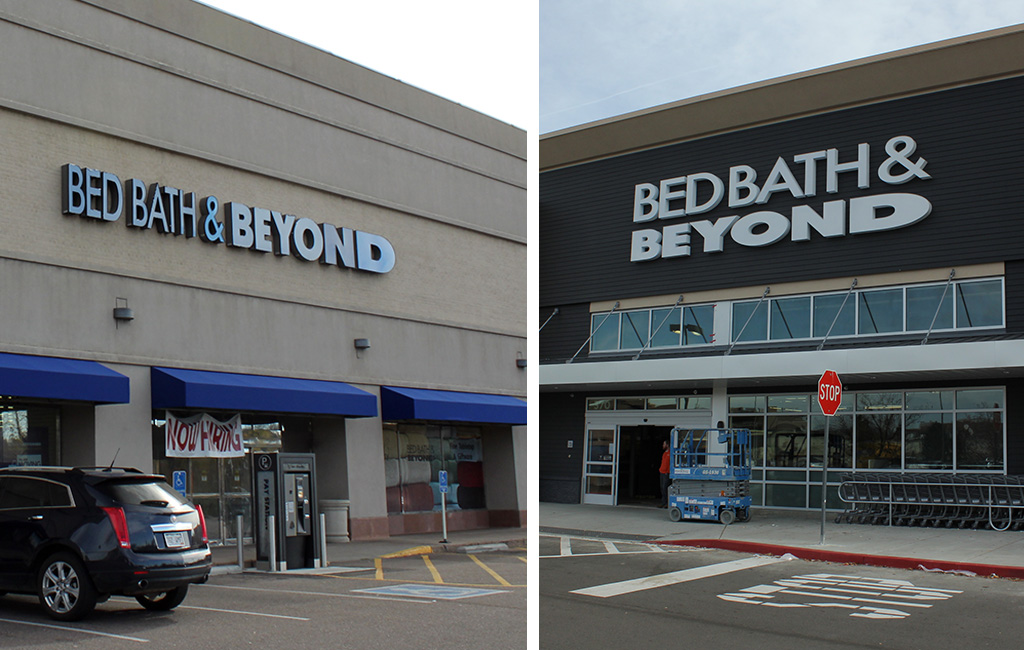 21827