Regis University hopes to make a slam dunk with a new $8.1 million student housing project named after a former NBA player.
The school broke ground in September on the 29-unit building, near its campus at 4923 King St., and announced its namesake late last week.
The five-story structure — comprising one- to four-bedroom units — will be the first student housing the university has built since 2002. Regis currently houses about 850 students.
Brent Waller, director of residence life and housing, said Regis hopes to open the apartments by fall next year for juniors, seniors and graduate students.
With the rising costs of apartments in the Denver area, Waller said he thinks the apartments will help with student retention.
"It's just been harder and harder for juniors and seniors to stay on campus," he said. "We've seen some students over the last years leave the institution because they can't find affordable housing."
Waller said the university is working with Denver-based developers Slipstream Properties and Urban Fabric on the project. It's also using Mues, a Lakewood architecture firm.
The apartment building will be named after Vincent J. Boryla, who played on the U.S. Olympic team that won gold in basketball in 1948. Boryla went on to play for the New York Knicks in the early 1950s, and later worked as an executive in the sport, serving as general manager and president of the Denver Nuggets from 1984 to 1987.
Regis University said Boryla was a longtime supporter and donor to the Father Woody Service Project. The program benefitting Denver's poor and homeless was started by Charles B. Woodrich, known as "Father Woody," and taken up by Regis following Woodrich's death in 1991.
Regis University said Boryla, who died in Denver in March 2016, was the top donor for the program.
Units in the new building will have a kitchen and living area, and each bedroom will have its own bathroom. Building amenities will include an outdoor barbecue area and conference room.
"That kind of accommodates that older student," Waller said. "Wanting that privacy, while also still living in a community together."
Students will apply for the units through the university. Waller said he hopes to organize community events not only for students, but for neighbors to the university.
He said his department has not decided on monthly rent for the apartments, but the university expects utilities and internet to be included. Waller said rent could be paid with financial aid.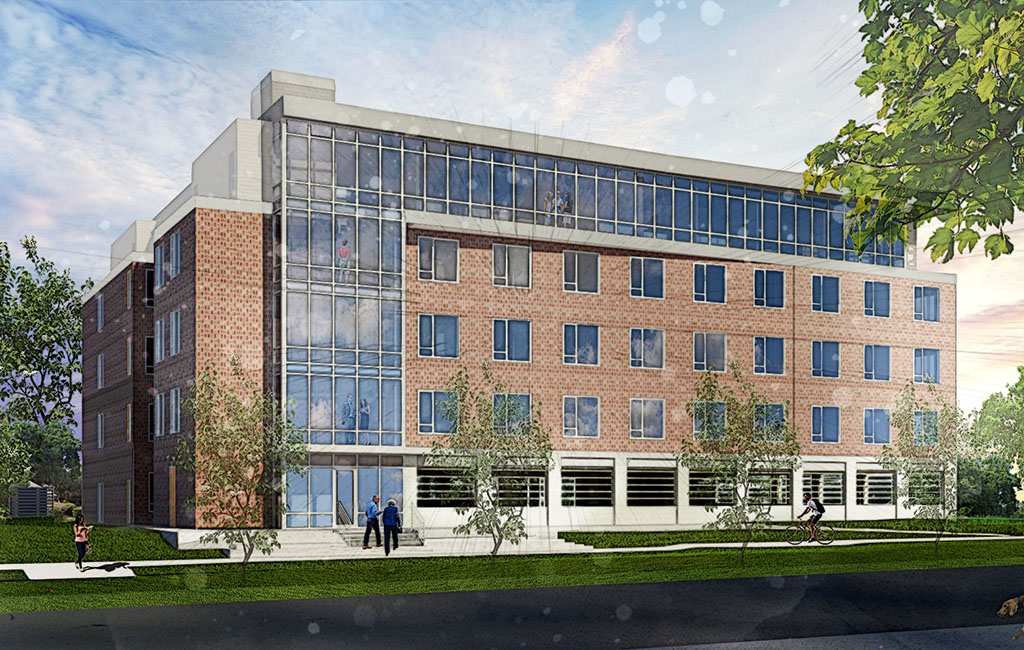 21818