Nestled in the woods near Evergreen, a quick hop from Interstate 70, a $5.3 million home just hit the market.
In addition to outdoor decks and balconies, the front courtyard comes equipped with a snowmelt system that can be controlled from a smartphone.
Address: 1295 Silver Rock Lane
Price: $5.3 million
Stats: The 16,000-square-foot home has five bedrooms and nine bathrooms. Located on more than 10 acres, the property is about a mile from the I-70 and Highway 40 junction near Evergreen.
Listing brokers: Christopher Howey and Luisa Staerkel with the Kentwood Co. The property was listed Nov. 1.
Seller: Joann and Harold Sprinkle. The couple purchased the property in 2009 for $850,000 before building the home in 2010.
Amenities: In addition to snow-melting capabilities, the home features exterior stone from Oklahoma quarries, seven fireplaces and a tall spiral staircase. The two-story house includes an outdoor patio and an indoor theater, wine cellar and bar.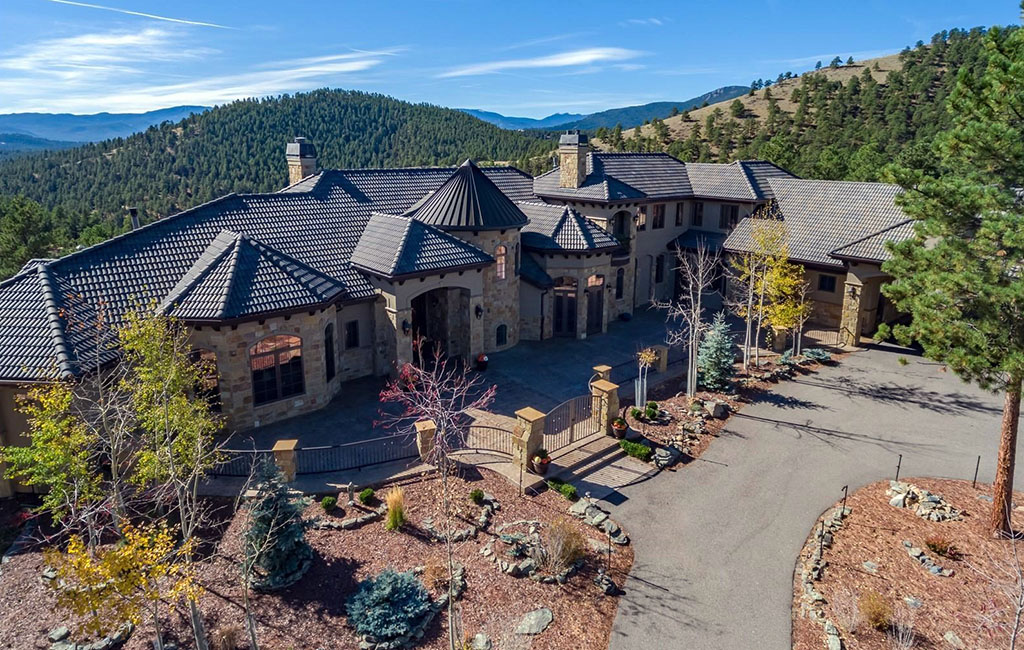 21726