A Denver-based architecture firm found its suitor in New York.
Bennett Wagner Grody Architects announced last week it has merged with Buffalo-based CannonDesign. Terms of the deal were not disclosed.
The local operations, with 25 staff, are now operating as Bennett Wagner Grody Architects | CannonDesign. The BWG name eventually will be dropped.
BWG, which was founded in 1989 and specializes in education and healthcare, instigated the deal.
Partner Don Grody said leadership at the firm sat down 18 months ago to discuss the best way to grow and provide opportunities for its staff.
"When we did that intense navel gazing, we realized the best way to realize our goals was through a merger," Grody said.
Using insight from Dodge Data & Analytics, which tracks the construction industry, BWG initially drew up a list of 200 other architectural firms, Grody said. It gradually whittled that down to 22 it saw as a possible fit.
BWG executives first met their counterparts at Cannon in April.
"They had already identified Denver as a marketplace that they would like a larger presence in," Grody said.
Cannon has done projects in Colorado, but the BWG acquisition marks its first office in the state.
In October, Cannon announced plans to merge with Houston-based FKP. When that is complete, it will have nearly 1,000 employees across 19 offices.
Recent BWG projects include Colorado State University's behavioral sciences building and Colorado Mesa University's engineering building. Local Cannon projects include the renovation and expansion of the University of Colorado at Boulder's Student Recreation Center and the U.S. Air Force Academy's Holaday Athletic Center.
Grody said all six BWG partners are staying on post-merger.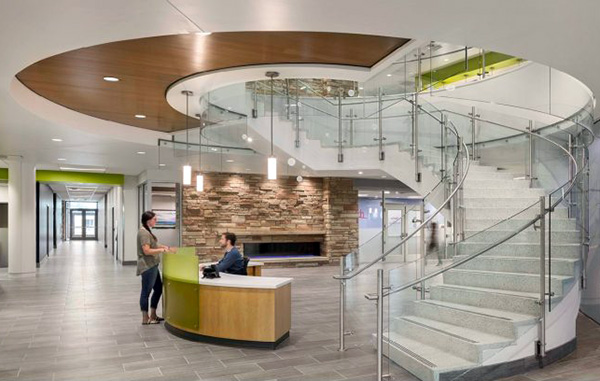 21607