Re/Max Holdings has delayed the release of its third-quarter financial results as it investigates possible violations of company policy by its two top executives.
The Denver-based real estate giant said Thursday in a release that it has appointed a "special committee of independent directors" to look into a $2.38 million personal loan "at a below-market interest rate" made by co-CEO David Liniger to co-CEO Adam Contos.
The loan was made for the purchase of a residence, according to the company.
Re/Max said the executives confirmed the existence of the loan and "certain other personal transactions in the form of cash and non-cash gifts." The executives have said no company funds were used or involved in the transactions, according to the firm.
Re/Max said the investigation also involves "allegations of wrongdoing in employment practices and conduct."
It said the matters "could constitute violations of the company's codes of ethics and business conduct and policies." A spokeswoman declined to comment beyond the release.
Re/Max Holdings is the parent company of real estate brokerage franchisor Re/Max, which says it has more than 115,000 brokers across 100 countries and territories, as well as mortgage brokerage franchisor Motto Mortgage.
Liniger, who is chairman in addition to CEO, founded the company with wife Gail in 1973. Contos was appointed co-CEO in May. He joined the company in 2004 and served as chief operating officer before the promotion.
Re/Max had been scheduled to release its third-quarter financial results Thursday and discuss the earnings with analysts Friday.
The company did not give a timeline for the investigation nor a new date for third-quarter results.
Re/Max said it "does not currently believe" the matters being investigated will necessitate making adjustments to previously issued financial results.
Shares of RMAX declined 21 percent Friday.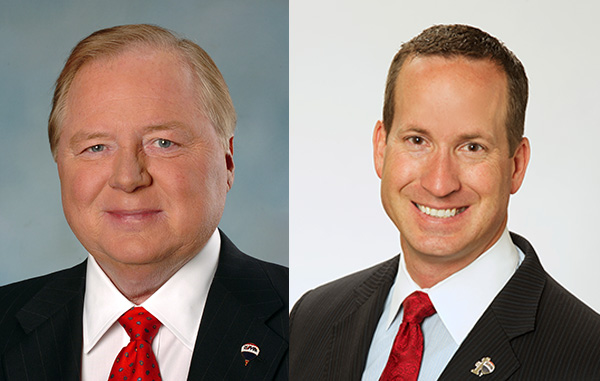 21580