Hard hats briefly replaced cowboy hats Friday on the campus of the National Western Center.
Officials from the city of Denver and its partners turned out shortly before noon to break ground on the redevelopment of the complex.
The ceremony at 5135 Race Court in the Elyria Swansea neighborhood marked the two-year anniversary of Denver voters approving funding for the redevelopment.
Mayor Michael Hancock spoke briefly, then climbed into an excavator and, with guidance from professionals, used it to knock down an old International Paper sign, revealing the complex's new logo.
Officials with Colorado State University, National Western Stock Show and other partners then grabbed sledge hammers to bash against a building slated to be demolished.
JKS Industries is slated to do the construction.
A master plan for the site, unveiled and approved in 2015, calls for the stock show site to be transformed into a year-round tourism, event, educational and agricultural center.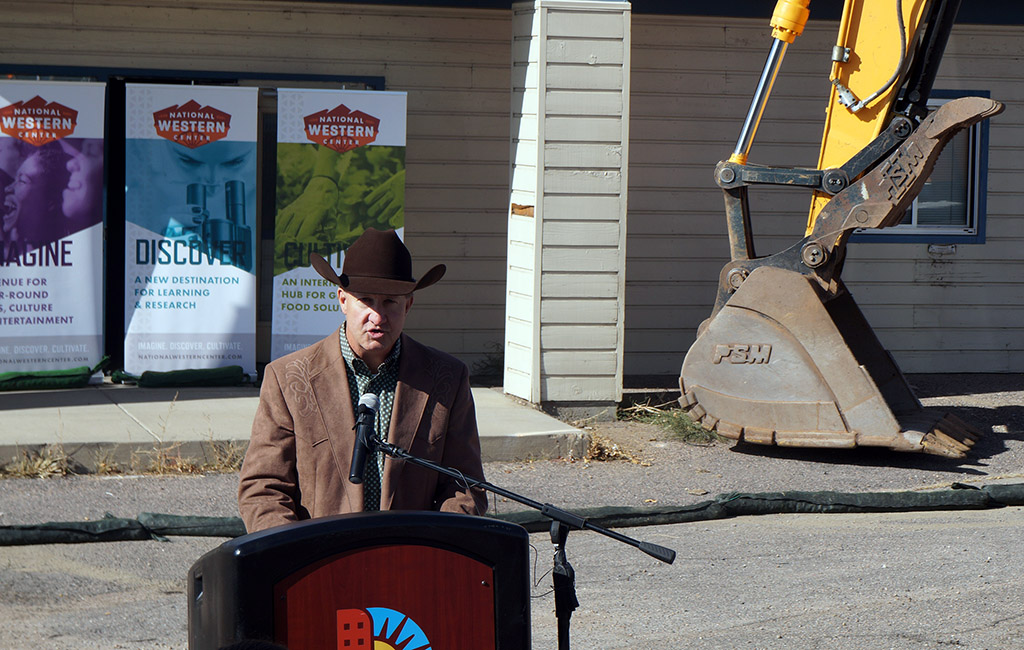 21589