Darrell Ratliff is putting his money on a cheat-deterring casino accessory.
The 55-year-old Castle Rock resident recently was awarded a patent for a poker chip tray that helps track losses. The product is catered to helping casinos keep an eye on potential cheaters.
"One of the biggest problems casinos have is people cheating, and this is just that last line of defense to monitor, to try to find out quickly if someone is cheating," Ratliff said.
The Smart Chip Tray uses lasers that track the chips in each slot sorted by value. Ratliff said it can track any losses considered out of the norm for any game that uses chips. For example, if a casino typically only loses 6 percent of the time, the tray can alert management if a table loses 10 percent of plays.
He added that banks could use the tray to count coins as well.
Ratliff said casino cameras can't keep track of everything. If a player slips a higher-value chip under ones worth less and gives it to the dealer, a camera or pit boss might not see it.
But the Smart Chip Tray can help casinos track losses in real time, he said, allowing them to shut down tables or change dealers quickly.
"Even if they can't catch someone, they can prevent further losses," he said.
As an occasional blackjack player, Ratliff said he would hear people in the industry talk about problems with cheating, which led him to do more research.
He first looked into getting a patent in 1999 for a microchip to be embedded in a standard poker chip as an anti-counterfeit device. When he first filed the patent, he said, the invention was unique, but two years into the process, he discovered a patent filed three months before his that was almost identical.
Ratliff said he was more cautious the second time around: Although casinos contacted him about the Smart Chip Tray, he said he didn't want to sell it until the patent was secured. He's now considering whether to sell the trays to individual owners or sign a licensing agreement with a chip company.
Since the age of 23, when he opened his first retail apparel store, Ratliff has been his own boss.
His 3-D animation firm, Pacificom Multimedia, has been in Castle Rock for 18 years. In 2012 he opened Borlino, a leather bag company.
"When you're sitting around doing anything long enough, you always figure out something that can be done better," he said.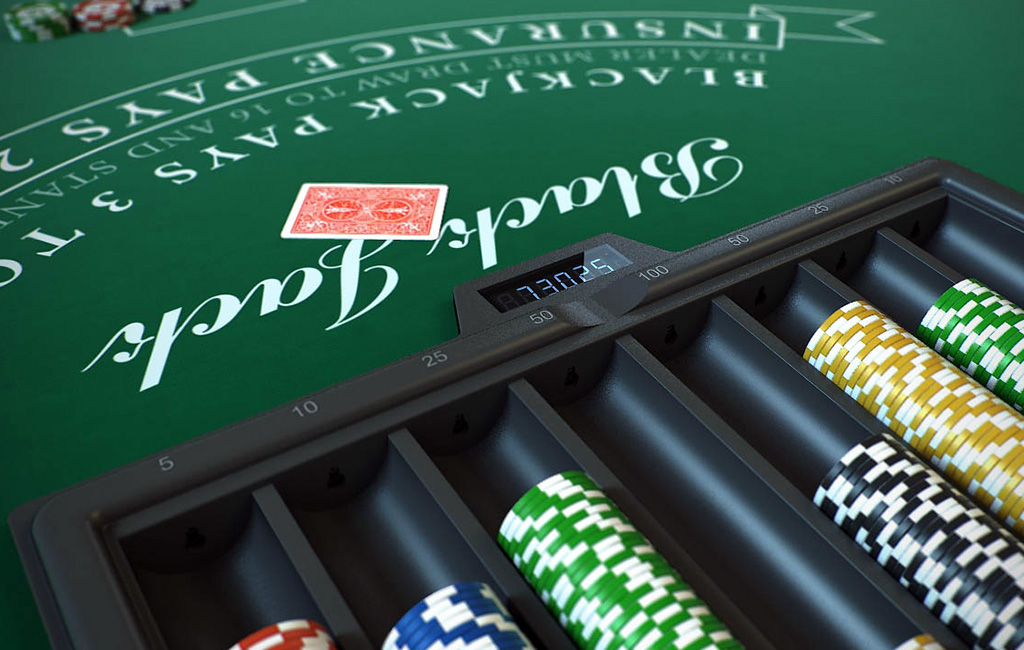 21500