A three-acre property in Denver's Lincoln Park, currently being used to grow marijuana, has sold for $11.5 million.
Wyandot Property LLC purchased 830 Wyandot St. last week from Montague LLC, according to property records.
The site at the northeast corner of West 8th Avenue and Wyandot Street has 90,326 square feet of building space, according to city records.
It features signage for Denver-based Green Dragon Cannabis Company, which has a grow operation at the site; there is no retail storefront.
Property records indicate Wyandot Property LLC is controlled by Lisa Leder, a Florida woman who is the ex-wife of private equity executive Marc Leder, co-founder of Boca Raton, Florida-based Sun Capital Partners. A representative for Wyandot Property did not respond to a request for comment.
The seller was Montague LLC, which purchased the property in October 2013 for $2.4 million. The company subsequently received permits for demolition and commercial construction, according to city records.
Leder is already familiar with Green Dragon. In 2015, another entity she controls purchased the site of Green Dragon's store in Aspen, according to the Aspen Times.
Green Dragon did not respond to a request for comment. The company's website lists 11 locations in Colorado, including three in Denver.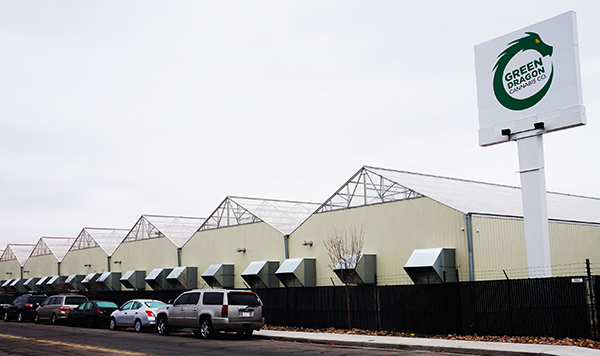 21443