City Park golfers have till sundown to get in a final round.
Construction will start at City Park later this year and it will reopen in 2019.
The city announced in July that Broomfield-based iConGolf Studio was given the $40 million project to redesign the course. Also on the project are Hale Irwin Golf Design as a consultant and Saunders Construction as the general contractor with Aspen Corp. working on grading and shaping for the course. The clubhouse will be designed by Johnson Nathan Strohe.
The redesign is part of the city's storm water detention project Platte to Park Hill. City officials have also struck a deal to buy the Park Hill Golf Course, which is owned by an education nonprofit, Clayton Early Learning. The city will use 20-25 acres of Park Hill for storm water detention. The deal has not been approved by Denver City Council yet.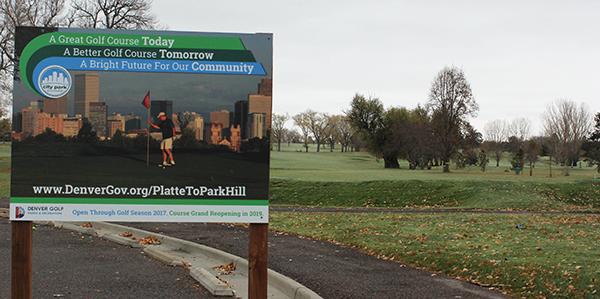 21436