Brewers from the hops hotbed of North Carolina are about to test their mettle in Denver.
Asheville-based Thirsty Monk Brewery and Pub is working a deal to buy Deep Draft Brewing Co. in City Park West.
Deep Draft owner Robert Lee said he was planning to leave the beer industry to get back into architecture. He and his family opened Deep Draft in July 2015 at 1604 E. 17th Ave.
Lee used a broker who approached the North Carolina-based brewer on the deal, which is expected to close this month. Barry Bialik, founder and CEO of Thirsty Monk, said he could not disclose the purchase price. The deal will include Deep Draft's liquor license.
Thirsty Monk, which started in Asheville in 2008, will take over the 1,500-square-foot space and expand into an adjacent storefront along 17th Avenue.
The neighboring space was previously home to Blue Wave Design, which installed kitchen cabinets. Bialik said the Deep Draft space will not need much remodeling, but the space next door will need some buildout to increase production space.
"It's a good space, but it's retail. It doesn't have any loading docks," he said.
The Deep Draft side of the business will remain a taproom, and Bialik said the combined company would start brewing immediately. Deep Draft has a 12-barrel system and 16 taps at the bar.
In Asheville, Thirsty Monk incorporates locally sourced ingredients in its Belgian-inspired beer recipes, and Bialik said it would use the same model in Denver. The most popular drafts are the Easy Gose, Abby Blonde Ale and Brother Noah Belgian Chocolate Stout, which features chocolate made in Asheville.
Brian Grace, former head brewer at RiNo's Crooked Stave, has signed on to the same position at the Thirsty Monk, covering all its brewery locations. He will be based in Denver.
The company also looks to add food to the location.
Bialik said he is working with the Deep Draft staff to transition over once Thirsty Monk opens. Lee will not return to the business. Bialik added that the brewery will look into hiring once things are up and running.
He hopes to have the new Thirsty Monk location open by Christmas.
While Bialik said he does not plan on starting a large distribution network in Denver, the brewery is looking for additional production space.
Thirsty Monk also is opening a location in Portland, Oregon. The Portland outpost will not rebrand as the Thirsty Monk until early 2018, and also will be used for additional fermentation and barrel aging.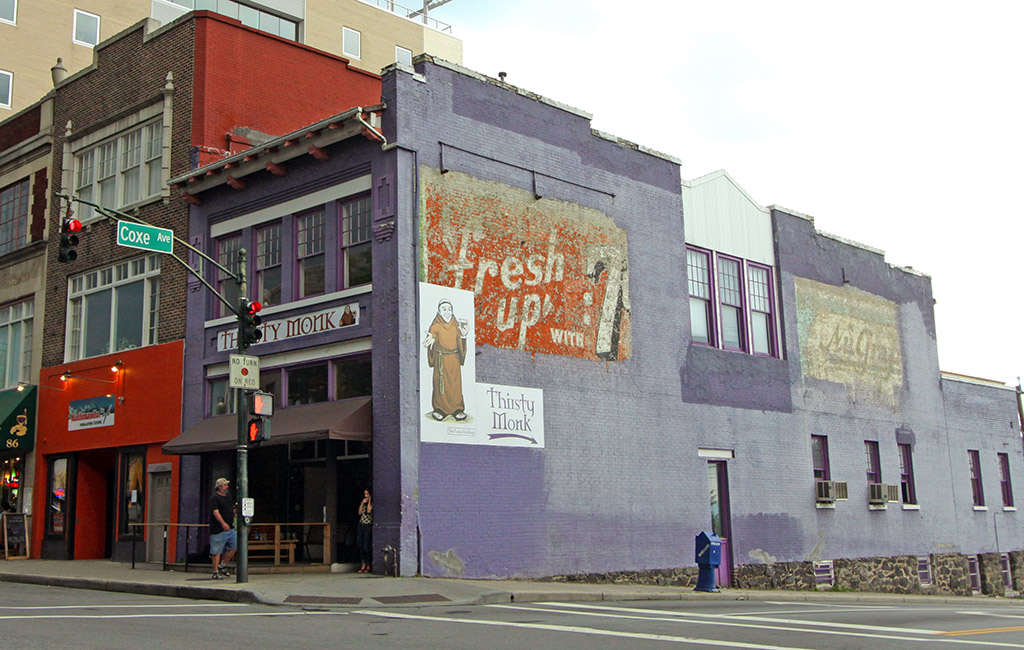 21184