A California company that typically renovates and sells office buildings within four years has purchased a property in Denver's Central Business District.
Long Beach-based Harbor Associates paid $17.64 million for the nine-story building at 821 17th St., according to property records.
The seller was Kesef LLC, an entity managed by Evan Makovsky, co-founder of Denver real estate firm NAI Shames Makovsky. The firm has been the asset manager since Kesef purchased the property in 1997, Shames Makovsky CEO Jason Pomerantz said.
Pomerantz said the sale allows Shames Makovsky to benefit from current market conditions and focus its resources on other projects, like a 375-room hotel development in Boulder.
Darrin Revious and Todd Silverman with Shames Makovsky represented Kesef in the transaction. Dorit Fischer and Hayden Hirschfeld, also with the firm, represented the buyer.
The 117,000-square-foot building was constructed in 1908, significantly modified in 1927 and restored by Kesef in 2001. Pomerantz said it is largely vacant, with one office tenant and The Broker Restaurant, which has been on the ground floor since the 1970s.
The property served as corporate headquarters for Colorado Business Bank and predecessor Colorado Women's Bank until earlier this year.
Harbor Associates did not respond to a request for comment.
The company's website says it typically purchases commercial buildings priced between $5 million and $100 million in the southwestern U.S. It focuses on properties requiring renovation that have significant vacancies.
Harbor says it targets two- to four-year holds. The company's website mentions eight current projects, all in southern California.
Pomerantz said the 17th Street building is Harbor's first holding in the area, but that he understands the firm is looking at other acquisitions.
"I know they're trying to enter this market in a pretty big way," he said.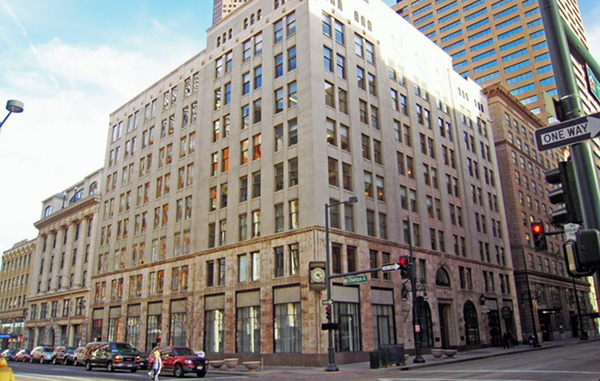 21140