The downtown crowd can pull up a seat to two new restaurants at Arapahoe and 15th streets.
Cantina Laredo, a modern Mexican restaurant, opened Wednesday at 1040 15th St. This January, Tony Roma's steakhouse will take the corner spot next door at 1480 Arapahoe St.
Both concepts and the building are owned by Bruce Rahmani, CEO of Northglenn-based Colorado Hospitality Services. Rahmani bought the two retail units in 1996 for $1.15 million, according to property records.
This is the second restaurant in Colorado for Dallas-based Cantina Laredo. The downtown location is owned by franchisee Rahmani. The store in Boulder is corporate-owned. In 2013, a Cantina Laredo at The Streets at SouthGlenn closed, according to Westword.
The new downtown location features accordion windows and seats 150 people, including a private room that seats 64. Cantina offers 250 types of wine.
Rahmani also owns franchise rights to Tony Roma's. The ribs, seafood and steak vendor will open in the previously planned location of Brooks Original Bar-B-Que. This will be the first operating location of Tony Roma's in Colorado after a hiatus.
Rahmani plans to open eight Tony Roma's outposts across Colorado and Idaho, according to a press release from the restaurant chain.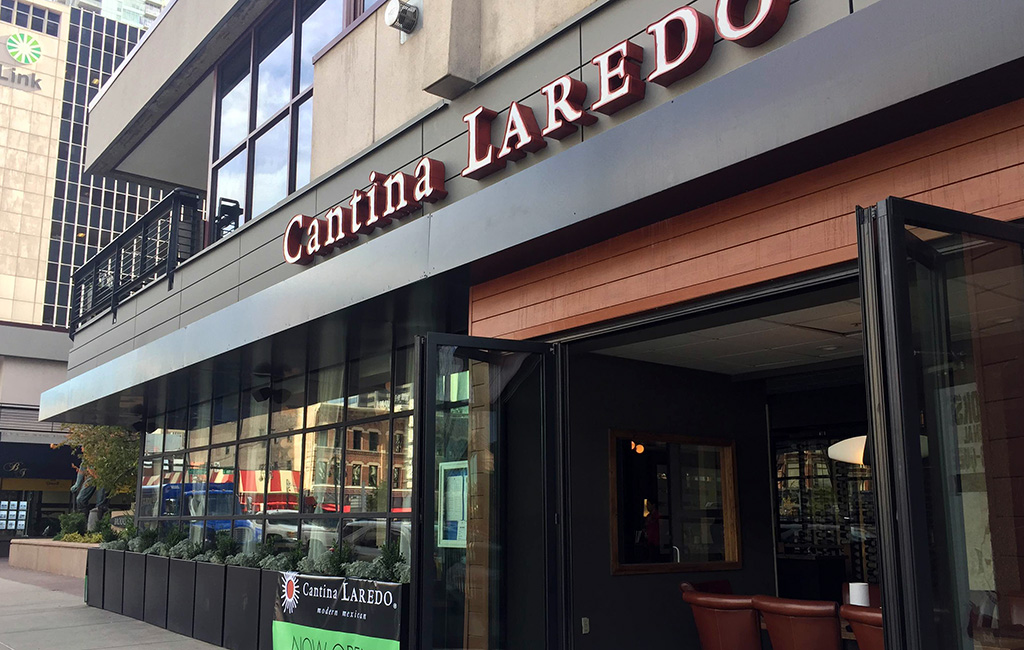 20947