The founder of a Chicago private equity firm has doubled down on Cherry Hills real estate.
Thomas S. Bagley of Pfingsten Partners purchased a home across from Cherry Hills Country Club for $4.3 million last month, marking the highest-priced home sold in the Denver metro area in September. Bagley's new mansion is directly across the street from his other property, 3 Cherry Hills Park Drive, which he bought in 2015 from the Salvation Army for $1.6 million, according to property records.
Address: 18 Cherry Hills Park Drive.
Price: $4.3 million.
Stats: Built in 2005, the two-story, 12,000-square-foot home sits on 2.38 acres and features five bedrooms and seven bathrooms. Steve Ekman was the architect.
Buyer: Thomas S. Bagley Revocable Trust purchased the home from Michael and Judith Haines on Sept. 8. Bagley is the founder and senior managing director of Chicago-based private equity investment firm Pfingsten Partners.
Listing broker: Jeff Hendley of LIV Sotheby's International Realty. It was originally listed for $4.9 million.
Amenities: Indoors, the home has marble floors and a theater room. Outdoor features include a fountain and arched driveway, with five fireplaces throughout the property. The home sits across University Boulevard from the Cherry Hills Country Club.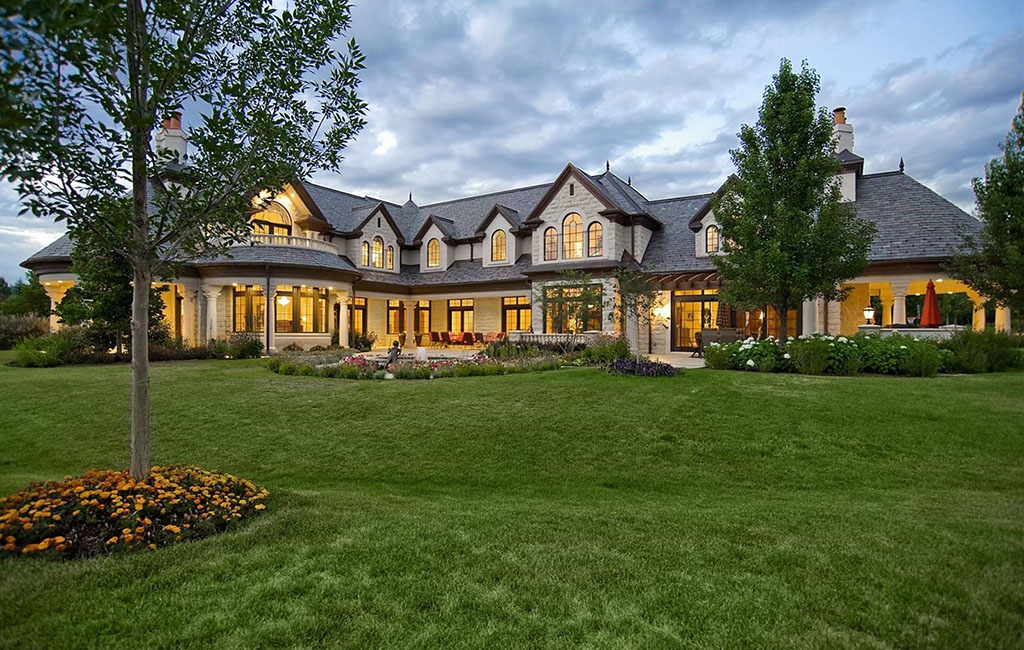 20799