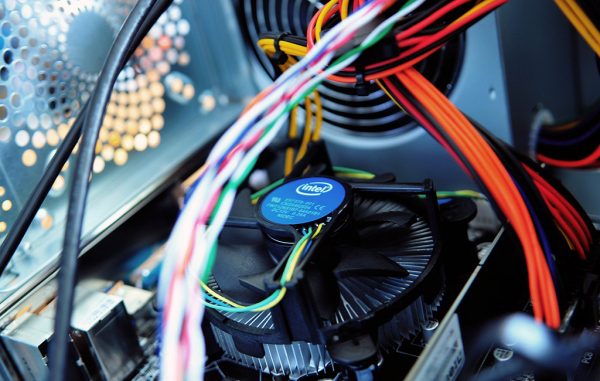 Boulder cloud computing startup Ajubeo is one step closer to selling its assets through Chapter 11 bankruptcy.
The 6-year-old company, owned by Boulder private equity firm Grey Mountain Partners, filed for bankruptcy last month with $2.8 million in liabilities and $1 million in assets.
Last week, it disclosed in bankruptcy filings that it reached an agreement to sell most of its business to Wyoming-based Green House Data in a $1.9 million deal.
Purchasing Ajubeo would allow Green House Data, which has an office in Denver, to open its first data center in the city.
"We've been looking at expanding our presence into Denver for a couple years now," Green House CEO Shawn Mills said. "The services we offer around the country are very similar to the services (Ajubeo offers)."
Mills said adding a hub in Denver will help to pitch customers looking to cut down on latency – the time it takes for data to travel through a computer network. Green House also aims to upgrade Ajubeo's facility and to expand customer services, Mills said.
Cloud computing services like Ajubeo allow users to store data, back it up and access it remotely. Similar services are offered by some of the biggest technology companies in the world, including Amazon.
The business model attracted the attention of Grey Mountain Partners, a Boulder firm that acquires companies with an enterprise value between $30 million and $150 million. Grey Mountain announced a buyout of Ajubeo in 2012.
Bankruptcy documents show Ajubeo also received a $630,000 loan from Silicon Valley Bank and $915,000 from Integrity Capital Income Fund, a Colorado Springs firm.
It has been working with investment bank Drake Star Partners for over a year to find a buyer for its business. But major customers fled at the beginning of 2017, according to bankruptcy filings, scuttling a potential deal with Green House. This summer, a vendor sued Ajubeo to seize its server equipment, again derailing talks with the Wyoming firm.
Under federal bankruptcy code, Ajubeo must seek court approval for proposed sale procedures. According to the proposal, would-be buyers must submit bids by Oct. 23. In order to be considered, bids must be at least $50,000 higher than the $2.9 million purchase price in its agreement with Green House.
If there are no bids, Ajubeo instead will ask the court to approve its sale to Green House.
The company is represented in court by Joshua Hantman with Michale Pankow and Samuel Kidder with Brownstein Hyatt Farber Schreck.