A trio of buildings whose historic façades frame the 1700 block of Champa Street traded for $20 million last week.
The buildings, built between 1892 and 1929, include the longtime headquarters of Buerger Brothers, a barber and beauty shop supplier that was based in the neighborhood for 40 years. The structures have been converted to apartments with ground-floor retail.
The mixed-use buildings at 1726, 1732 and 1742 Champa St. sold last week for $19.8 million or $243 per square foot, Denver property records show.
The sellers were CS Champa and CS Champa II, headed by David Sommers Cohen. Cohen bought the northern parcel for $1.1 million in 1997 and the southern for $762,500 in 1999, according to property records. The buyer is Chicago-based Highlands REIT.
Jules Hochman, Justin Brockman and Mike Krebsbach of Pinnacle Real Estate Advisors represented both buyer and seller in the deal.
The three buildings each rose in the years following Colorado statehood, so a Denverite born in 1876 might have watched the block go vertical over the next 50 years.
First was 1742 Champa, a brick building built in 1892. The Neoclassical building at 1726 Champa was next – a 1910 structure dubbed the Temple of Commerce and decorated with hundreds of lightbulbs at a time when Denver hoped to garner the title City of Lights.
The last piece was Buerger Brothers at 1732 Champa. Completed in 1929, the terra cotta, Art Deco-style building was designed by Montana Fallis, the same architect behind the Mayan Theater on Broadway. Buerger Brothers expanded into 1742 Champa a decade later, covering the original brick with terra cotta to match. The company stayed until the 1970s.
By the time Cohen bought the trio in the late 1990s, the buildings were deserted. He successfully added each address to the National Register of Historic Places and converted them to apartments and retail.
The present day Buerger Brothers Lofts and Chamber Lofts, known collectively as Denver City Lofts, will continue to be managed by Boutique Apartments.
An 883-square-foot, one-bedroom apartment in Buerger Brothers is available for $1,765 per month.
Of the 70 combined units, 25 are designated for affordable housing. A tenant that makes under $33,660 per year or qualifies for Section 8 housing can apply. Hochman, one of the Pinnacle brokers on the deal, said the affordable housing agreement with Colorado Housing and Finance Authority will stay in effect for the next decade.
Retail tenants include 7-Eleven. Hochman said the retail space is 40 percent vacant.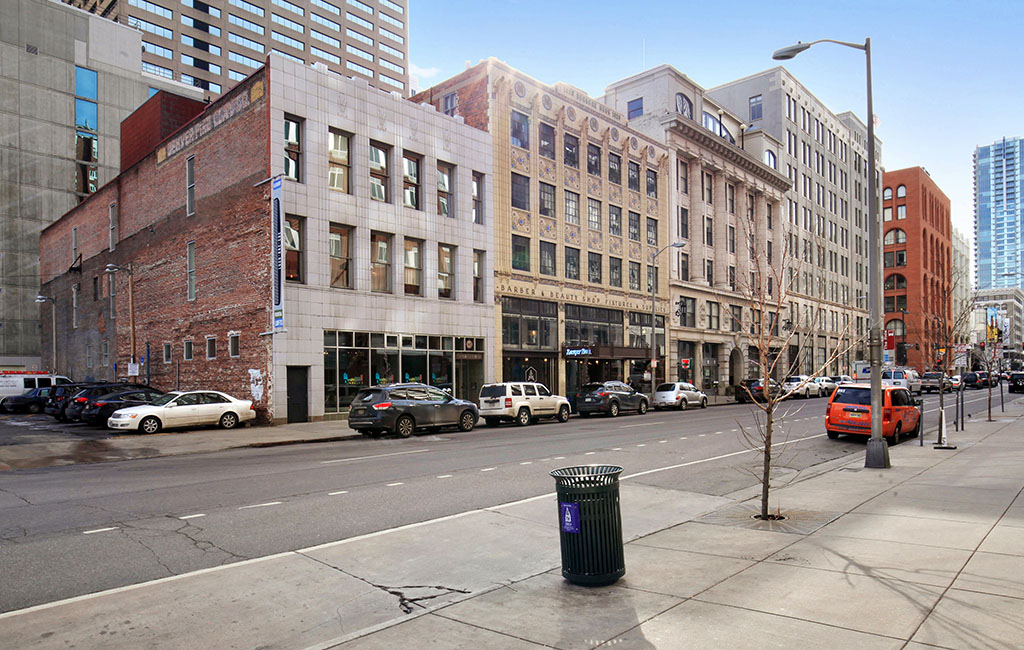 19783