It's been a good month for residential broker Dawn Raymond.
The Kentwood agent has put a dozen Cherry Creek condos under contract at Laurel tower on 155 Steele St. since they she started listing them in July. That includes two deals listed at more than $4 million in three weeks.
The catch: the owners won't be moving in until next Christmas.
Laurel is still under construction, but the sight of scaffolding hasn't spooked buyers. Raymond says buyers are hustling to submit offers because condos are in short supply in the neighborhood.
"It's the only new-construction, for-sale condominium going on in Cherry Creek," Raymond said.
Laurel is a 12-floor condominium with 71 units and ground-floor retail being developed by The Pauls Corp. General contractor Haseldon Construction broke ground last year on the project, which was designed by Johnson Nathan Strohe.
Amenities include a saltwater pool on the rooftop terrace, summer kitchen, pizza oven, fire pit and outdoor lounge area, as well as four levels of parking.
On Laurel's 11th floor, Raymond has contracts in hand for two units – both three-bedroom, four-bathroom condos. Suite 1111, which comprises 3,000 square feet and was listed at $4 million, went under contract July 28. Suite 1115, whose 3,500 square feet hit the market for $5 million, went under contract Aug. 8. Both condos are set to sell at their listing price or higher, Raymond said.
More condos came online this week. The most expensive unit, a 4,760-square-foot penthouse on the top floor, was listed Thursday for just over $7 million.
"It will be the tallest for-sale building in Cherry Creek," Raymond said, "really offering some incredible views of downtown and the Front Range, as well as really the ultimate urban location for accessing all the charms of Cherry Creek: the restaurants, the shopping and the bike trail."
Raymond said the condos will be ready in late 2018.
The Laurel penthouses aren't the only expensive condos Raymond is selling in Cherry Creek: She has been marketing a $10.5 million condo at 100 Detroit St. since last year.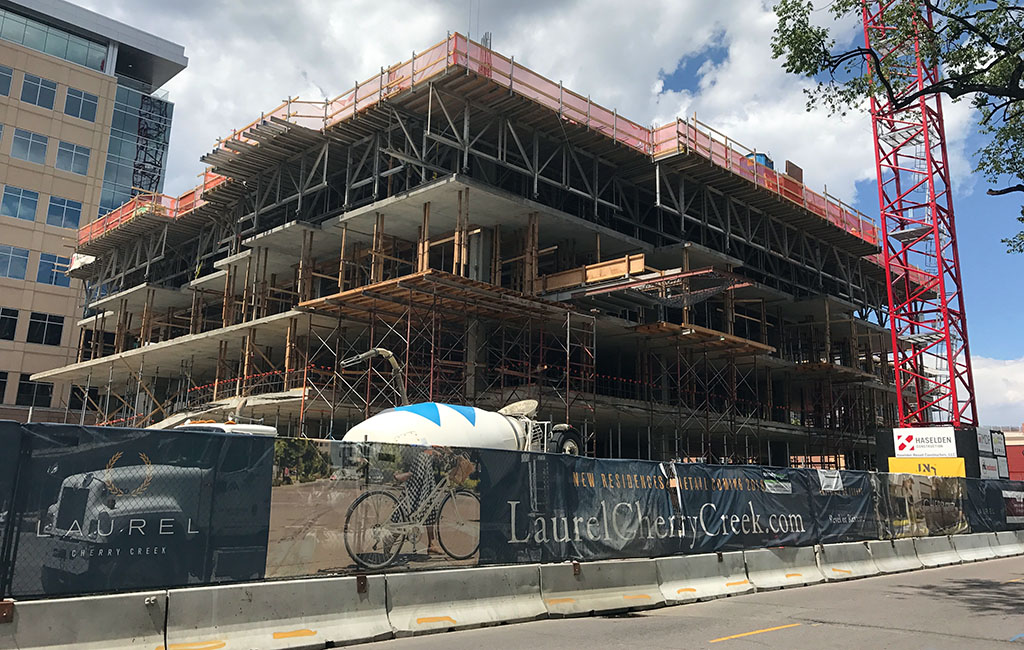 19423