Clarification: A previous version of this story incorrectly reported the number of units Sanders owns. He and his wife have 1,500.
The buyer in a pair of apartment deals worth $31 million last month isn't who you would expect.
Jeff Sanders isn't the manager of a national real estate investment trust or head of a private equity firm. He's the one-man operator behind his family office, Boulder-based Mountain View Capital, which he started in 2008.
"A lot of people are surprised," Sanders said. "It's pretty much just me."
Mountain View owns around 1,500 apartment units on the Front Range, Sanders said. Last month, he bought two developments with a total of 388 units.
On July 19, Mountain View bought the five-building Coronado Crossing Apartments in Adams County for $13.4 million.
On July 26, it bought the Valley Park Village apartments, a 14-building complex at 629 Wolff St. in Denver. The development and its 16 acres at the corner of Sixth Avenue and Sheridan Boulevard traded for $17.5 million. One-bedroom apartments rent for $870 per month, a leasing agent said.
Tom Wanber and John Blackshire of Transwestern were the buyers' brokers for both deals. Josh Simon and Kristian Lichtenfels with HFF arranged two loans worth $21.9 million from Freddie Mac to finance the purchases.
Sanders started his career as a corporate lawyer. But when he tired of mergers and acquisitions, he teamed up with his brother to start a 500-acre grapevine nursery and farm in California.
After selling the grapevine business, he turned to real estate. Sanders focused along the Interstate-25 corridor. He owns Block 32 in RiNo and Verona Park Apartments in Aurora. And he said he's on the lookout to buy more complexes that have 200 units or more.
"It is tough because we are competing against institutions," Sanders said. "They can be aggressive."
The two July acquisitions are part of Mountain View's strategy to purchase older complexes. Each one is about 50 years old, which Sanders said makes them "good candidates for renovation and rehab." He plans to hire sub-contractors to renovate club houses and apartment interiors over the next two years.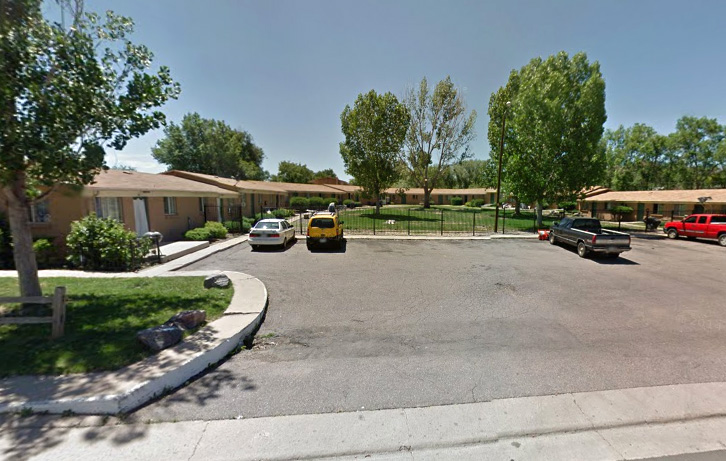 19010