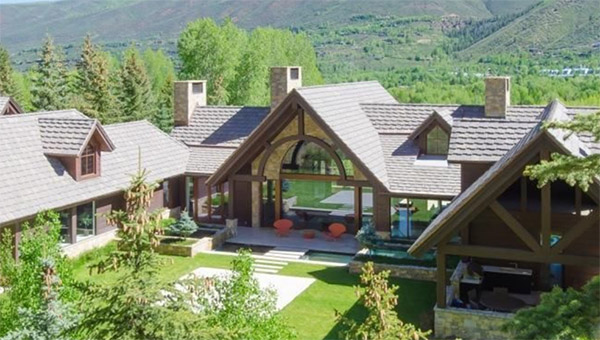 The tug of war for one of the most impressive houses in Aspen has pitted a serial entrepreneur against a Dutch investor in bankruptcy court.
Developer Leathem Stearn and lender Paul J.A. "Lex" Van Hessen are wrestling in court over who is the rightful owner of a 21,000-square-foot mansion at the base of Aspen Mountain.
Stearn is a former yacht sailor, architect and businessman. In 2008, he started designing the 7-acre Aspen compound with two luxurious houses. Van Hessen, the third generation in a Dutch multinational sausage casing company, came into the deal two years later when he bought out one of Stearn's original lenders.
Van Hessen claimed the house for himself in May, saying Stearn reneged on his loan. On July 6 and July 11, Stearn filed three Chapter 11 cases to thwart van Hessen.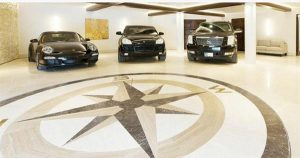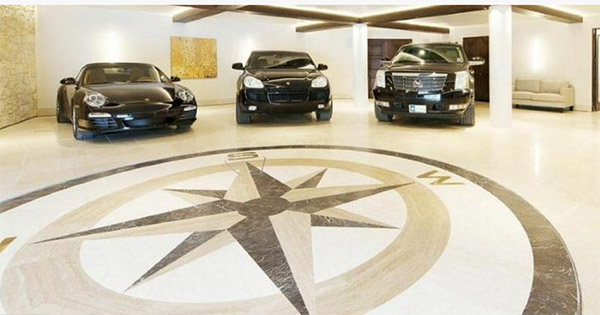 The mansion, sometimes called Ute Mesa, is more a compound than a house. It has a two-lane bowling alley that doubles as a target range, a 30-foot water wall that flows into an indoor lap pool and a five-car garage with a marble floor that spins around like a giant lazy Susan, its entryway concealed by an outdoor waterfall.

The home's original list price was $45 million. It never sold.

Stearn claims Ute Mesa, named for its address at 999 and 1011 S. Ute Ave., is worth more than $36 million today. He is seeking the bankruptcy court's approval for debtor-in-possession financing so that he can wrap up construction on the development, sell it and pay van Hessen $12 million in outstanding loans and charges.

"Given the actual value of the property, the actual indebtedness owed to van Hessen can be paid, unsecured and priority creditors can be paid in full and the debtor's equity security holders can realize on the substantial equity in the Property following an appropriate marketing and sale effort," Stearn says in bankruptcy court filings.

The bankruptcy is Stearn's latest maneuver in months of legal wrangling between the two men.

Stearn filed suit against van Hessen in Pitkin County in May. He claims that van Hessen sabotaged his plan to finish and sell the development, then put in a false ownership claim in Pitkin County. Stearn wants the court to award him damages for the scuttled business deal and to declare him the rightful owner of the house.

In court documents, Stearn says he funded the construction of the first home using a $9.5 million loan from Alpine Bank. But construction on the second house stalled after Stearn became embroiled in a decade-long feud with another lender and a title company.

Van Hessen bought the loan on the completed house from Alpine Bank in 2010. When the loan principal was down to $8.1 million, he extended its maturity date by two years and doubled down with additional loans totaling $7.2 million, according to Pitkin County records.

Last year, the lawsuit says, Stearn resolved the litigation that halted construction on the second house. Then he lined up a $13.5 million loan from investors in Florida to finish construction.

But Stearn claims Van Hessen "stalled the process, changed positions, reneged on prior commitments, and advanced a series of irrational and unreasonable demands" that "intentionally delayed and derailed the process, ultimately preventing the closing" of the Florida loan.

Stearn says he was unable to sell Lot 2, the completed Ute Mesa mansion, because he couldn't afford to finish building the second home and the homes' shared amenities.

"The home on Lot 2 was completed, but to effectively market and sell either property, both
properties and the common elements needed to be completed," Stearn alleges in court documents.

He says Van Hessen then tried to seize the house, recording a deed that sought to transfer ownership of the house without Stearn's consent and threatening to foreclose on the property.

Robert Kitsmiller with Podoll & Podoll and Steven M. Berman with Shumaker, Loop & Kendrick are representing Stearn's entities in the bankruptcy cases. Kitsmiller and Richard B. Podoll are representing the Ute Mesa LLCs in the lawsuit.

The litigation puts in conflict two men whose biographies contain century-long family legacies and a lifetime of business deals.

Stearn is the grandson of a Bell Labs scientist and the son of a naval architect. The younger Stearn, while still in his 20s, followed his father's example by inventing a sailing jib. He turned that invention into a business and became a yacht racing competitor. He competed in the 1972 Summer Olympics in Munich, in the two-person Flying Dutchman class. He finished 23rd out of 29 boats.

But Stearn's deals have sunk in the past.

Stearn says he developed and marketed the ubiquitous elastic hair tie brand Scunci, but tangled in court with its inventor in the late 1990s.

In 2007, he sued a lawyer after another real estate deal in Aspen went south.

Stearn in 2010 resigned as chairman of a search engine company after a lawsuit alleged that it was a pump-and-dump stock scheme. (A court later dismissed the securities fraud claims, but investors fled and the startup fizzled.)

And Stearn has cried foul against other investors that backed him on the Ute Mesa deal.

Van Hessen is no less colorful.

He was the third in his family to head the van Hessen sausage casing company, started in Groningham in 1902.

Van Hessen succeeded his father as company head in 1991; as of 2009, he held 70 percent of its shares.

Van Hessen made U.S. headlines in 2012, when a $50 million resort community in San Antonio in which he was an investor slipped into Chapter 11. The resort alleged that Van Hessen's opposition to a $4 million financing deal left it unable to keep operating.

Since stepping down as head of the family business, van Hessen has made more recent headlines in the Dutch-language gossip pages than in the business press. The sausage heir divorced his wife and became the fiance of Tatjana Šimić, a Croatian-Dutch Playboy model, actress and singer. The couple rents an apartment in Monte Carlo overlooking the Mediterranean Sea.

18568