Former Denver Nuggets point guard Ty Lawson is suing two marijuana entrepreneurs he claims defrauded him after he put $500,000 into their business.
In a complaint filed in Denver County Court July 13, Lawson claims that partners Jose Maldonado and Emanuel A. Bernal swindled him out of profits from a marijuana grow house that he helped purchase.
Lawson says a 2013 agreement entitles him to get his initial investment back, plus a 45 percent share of profits in a 50,000-square-foot cannabis cultivation facility at 2323 South Lipan St., south of Overland Golf Course.
But two years into the deal, Maldonado and Bernal told Lawson that his 45 percent cut applied only to a 7,000-square-foot corner of their warehouse.
Lawson said Maldonado "made fraudulent or misleading statements" about the nature of his investment, his return and how his money was spent. He's seeking to recover his money and is suing for damages.
In the lawsuit, Lawson said he has received some money from the partners – $10,000 in cashier's checks.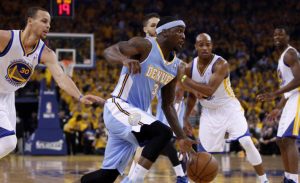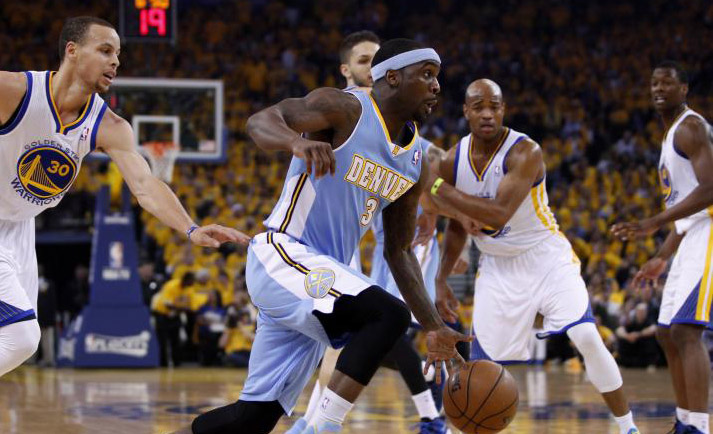 Lawson started his NBA career with the Nuggets in 2009 with a two-year, $3 million contract. By 2013, when he hooked up with Maldonado and Bernal, Lawson was at his peak with the Nuggets. He had just signed a $48 million, four-year extension and averaged a career-high 17.6 points per game for the 2013-2014 season.

Bernal has been working in the marijuana industry since at least 2009, according to his LinkedIn profile, and now operates the marijuana grow facility for dispensary Doctors Orders as well as a cannabis concentrates company called Concentrate USA.

In court documents filed last week, Lawson says that Bernal approached him in 2013 to invest in a marijuana business. Lawson gave Bernal and Maldonado a total of $500,000 in 2013 and 2014, he claims. In exchange, the duo allegedly promised Lawson a 45 percent share of revenue, including rental income, from an undefined "real estate project."

When Lawson checked in on his investment in March 2015, Maldonado and Bernal's lawyer defined it as just a 7,000-square-foot portion of their larger marijuana grow facility.

Lawson argues that such a stance "is inconsistent with the broad inclusive language" of the original agreement. He says he was promised a cut of all income from "any other investments, projects, developments or other projects or items" on which his money had or would be spent.

Lawson also alleges that Bernal and Maldonado are using his investment to pay themselves rent at the grow facility, though Doctors Orders is already a tenant.

Lawson is represented by Jeffrey A. Springer and Jason C. Astle of the Denver law firm Springer and Steinberg. Springer declined comment when reached by phone.

Lawson, 29, has moved on from Denver. In 2015, following a disappointing season with the Nuggets – and days after Lawson was arrested on the second of two DUIs that year – the team traded him to Houston. He later played briefly for Indiana and today is with the Sacramento Kings.

18496