With polio vaccine in short supply, the World Health Organization has tapped a Golden-based medical device startup to help fill the gap.
PharmaJet has raised $3 million from investors as it increases production to fulfill a $5.5 million contract with the WHO, CFO Jeff Jordan confirmed.
The company's injector device does not use a needle and uses less medicine than a conventional needle syringe.
"In the last year, we've been scaling up our manufacturing," Jordan said. "This $3 million will allow us to bring in inventory and allow us to build up for the WHO."
The company disclosed the $3 million raise in a June 30 SEC filing. The round is capped at $5 million.
In 2015, the WHO signed a $5.5 million, three-year contract with PharmaJet to manage a stockpile of five million syringes and 5,000 injectors for global distribution. The devices are made in Wisconsin, shipped to a storage site in California, then distributed as the WHO needs them.
Physicians insert a vaccine-filled syringe into PharmaJet's reusable injector, which penetrates the patient's skin with a fluid stream to administer the vaccine. Similar PharmaJet devices are used to administer flu and measles, mumps and rubella vaccines.
The WHO works in parts of Afghanistan, Pakistan and Africa that are still hotspots for polio outbreaks. And the agency's research going back to 2012 has found that injectable polio vaccines are safer than oral vaccines, Jordan said.
The WHO is short on injectable vaccine, Jordan said, so it approached PharmaJet. Its method uses 60 percent less vaccine than needles, by injecting into the skin rather than straight into muscles.
"If you inject intradermally, you tend to get better protective immunity," Jordan said.
PharmaJet employs 20 people at its office at 400 Corporate Circle in Golden. To date, the company has raised more than $50 million. In its most recent capital raise, funds came from 42 high net-worth individuals — from real estate investors to doctors — the majority of whom are based in Colorado, Jordan said, adding that there was no intermediary or group to which the investors belonged.
"We are not profitable at this point, but we will be next year once we expand and take advantage of the capacity we just built," Jordan said.
In addition to the WHO, PharmaJet's other customers are organizations that administer flu vaccines, like pharmacy chains and college health offices. But once PharmaJet starts rolling out its polio vaccine products, Jordan said, the company's customers will be health departments of various countries.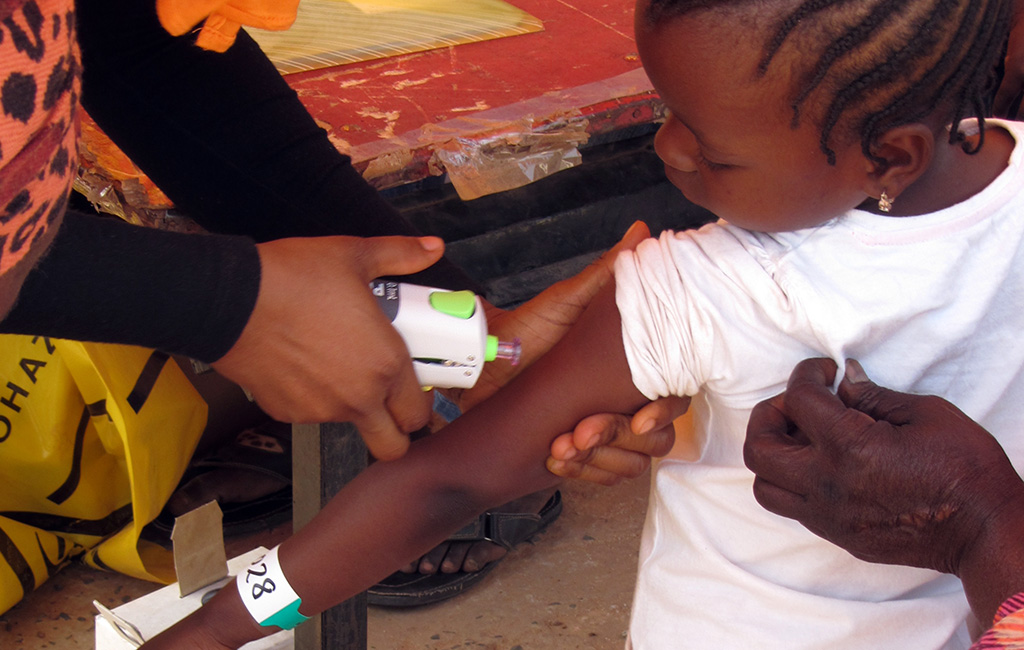 18285