After leaving Las Vegas to try their hand operating a Denver coffee shop, Nick Caparso, 31, and Lahna Saccone, 26, settled on the Santa Fe Arts District for their Joe Maxx Coffee Co.
The shop will open a 1,200-square-foot outpost at 869 N. Santa Fe Drive this August, aiming to start brewing in time for the month's First Friday event. This will be the fifth Joe Maxx location nationwide.
The pair became members of the Santa Fe Arts District and have installed lighting to have gallery space in the shop, as well an area to host live music and other events.
"It's been really nice to feel supported by the community, to get weird with it and do more interesting things that you wouldn't expect from just a coffee shop," Saccone said.
After buying a refurbished record player, the pair received a special business license allowing them to play copyrighted music and host record nights. Caparso is a musician and will have a piano in the shop that people can sign up to play during business hours.
Saccone and Caparso previously helped open the Joe Maxx in Las Vegas last year before looking at potential Colorado locations. Saccone was an event planner in Las Vegas and Carpaso was an accountant. The couple found the listing in October by local photographer Lee Ann Bartran, who owns the building and has a studio on the upper level, and signed a lease in November.
The coffee shop has a five-year lease on Santa Fe. Saccone estimated he put $150,000 into construction on the building, which was built in 1888.
Santa Fe is home to two other coffee spots: Mmm Coffee Paleo Bistro, which offers Bulletproof Coffee, and The Molecule Effect, a coffee house and wine bar. Caparso said each coffee spot fills a different niche, and he doesn't want to get into competitions with neighboring businesses.
"I've never wanted to be in competitive coffee," he said.
Saccone said there's also a lack of food options on Santa Fe, so she's adding vegetarian breakfast and lunch menus.
The company got its start in Youngstown, Ohio, and is named for a fictitious WWII pilot who crash landed in North Carolina after the war with 1,400 pounds of coffee from Central America.
The first Joe Maxx opened in 2011 and the company has since expanded to Cleveland, Florida and Las Vegas.
The company is owned by Caparso's family and the founder of the first Joe Maxx. The individual coffee shops aren't set up like a chain or franchise, but instead cater to the cities they're in. For Denver, the pair is planning to work with the arts district, as well as with local food vendors for the menu.
"We definitely wanted to be able to bring the taste of Joe Maxx coffees to other cities, without trying to create a new flow. Just jump into the flow of the city you're in," Saccone said.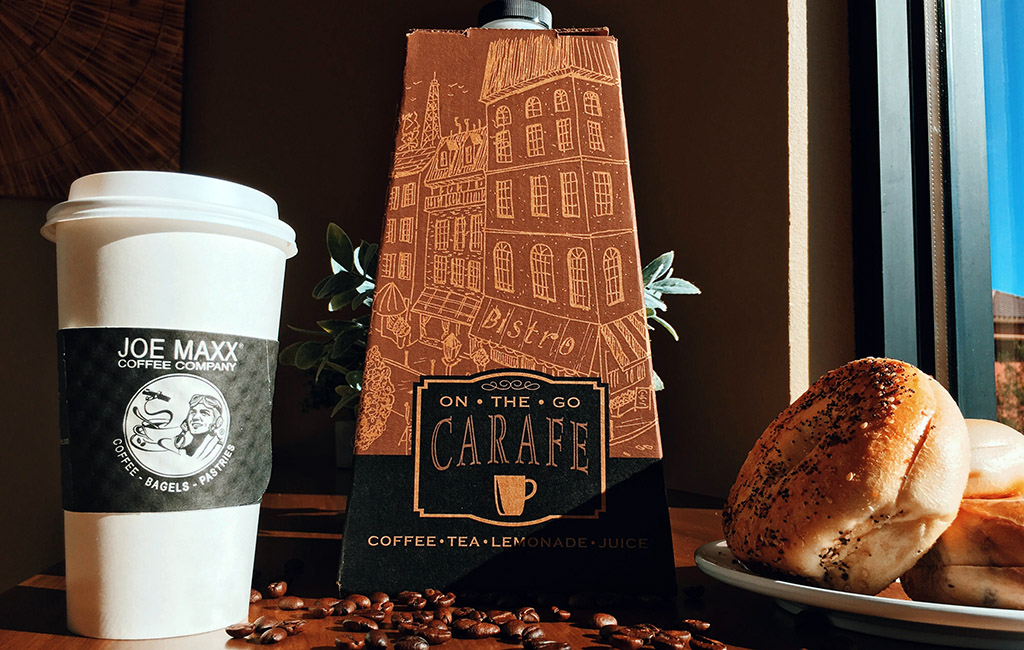 18040