[Slideshow "denver-zoo-dinosaurs" not found]
T-Rex is in the house.
On Tuesday, the Denver Zoo installed some of the 21 dinosaur sculptures that are part of an exhibit opening July 1. One of the largest sculptures is a 5,400-pound T-Rex that stands 25 feet tall at full extension.
The zoo rented the sculptures from Texas-based The Dino Co. for $150,000. Robby Gilbert, director of exhibits for Dino's parent company, said it has more than 300 dinosaurs that it rents worldwide.
Of the 21 dinosaurs scattered throughout the zoo, 18 are animatronic – they move and make noise. Brad Parks, the senior director of guest experience at the zoo, said most of the sculptures are grouped with live animals that have similar characteristics, such as the brachiosaurus sculpture across from the giraffe enclosure.
"We're hoping this exhibit will get kids excited not only about ancient zoology, but our animals that we have here," he said.
The zoo started hosting temporary exhibits in 2015 with Lego sculptures. Parks said the exhibits help attract visitors during the fall months after the busy summer season.
Denver Zoo also plans to host night events featuring the dinosaur exhibit, in hopes of spreading out guest attendance and avoiding parking congestion. Night events also are meant to bring in adult dinosaur fans.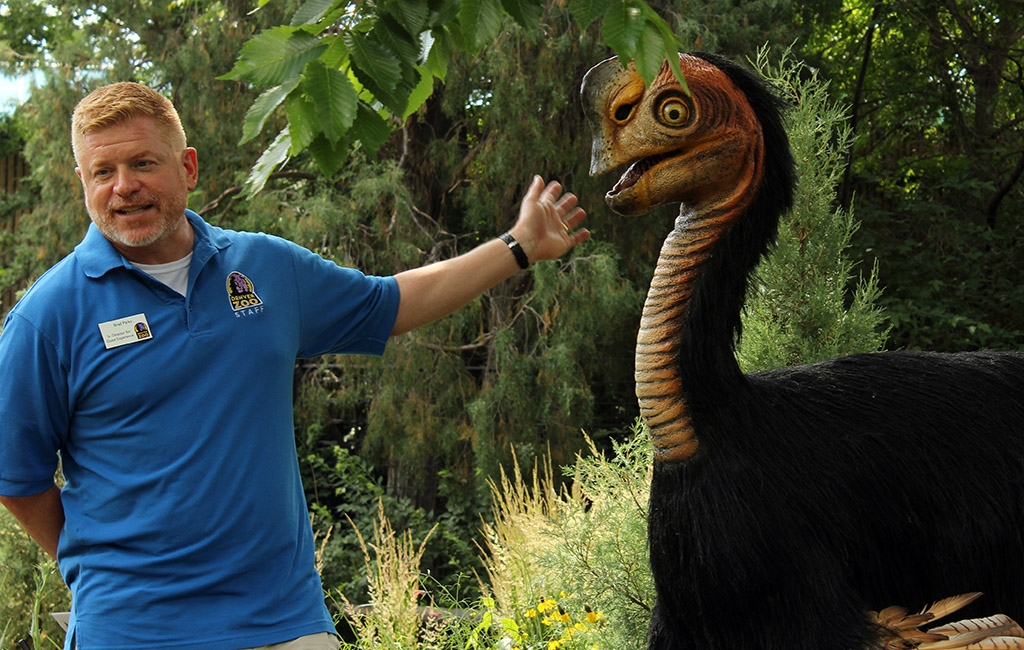 18002