The merchants on Tennyson Street watch out for their own.
After scaffolding collapsed and delayed the opening of Grateful Gnome Sandwich Shoppe and Brewery at 4369 Stuart St., a neighboring business owner stepped in to help by creating a GoFundMe crowdfunding page.
"They are all thankful that nobody was hurt, but now the pain of knowing the opening will be pushed back another few months is unbearable. Not to mention the costs that Dan will now have to swallow after more months of not being open," the page says.
The page was organized by Bre Ortolo Morris, the owner and founder of nearby spa Alchemy Face Bar. The campaign started June 23, and already amassed half of its $5,000 goal. So far, there have been 40 donations made to the page.
On June 12, three stories worth of scaffolding collapsed at Tennyson 47, an apartment development by Michael Mathieson on the corner of West 44th Avenue and Tennyson Street in Denver. The collapse caused structural damage to its next door neighbor, The Grateful Gnome.
The Grateful Gnome's owner, Dan Appell, has said on Facebook that the brewery is working with an insurance company to have the roof cost covered, but the damage has delayed opening until the building is fixed, which he projected could be another two months.
Although Grateful Gnome staff were inside the building at the time, working on construction for its hopeful July 1 opening, no one was hurt.
The Grateful Gnome will serve sandwiches inspired by Bangolia's Sandwich Shoppe and Catering, a deli in Appell's hometown of Parsippany, New Jersey.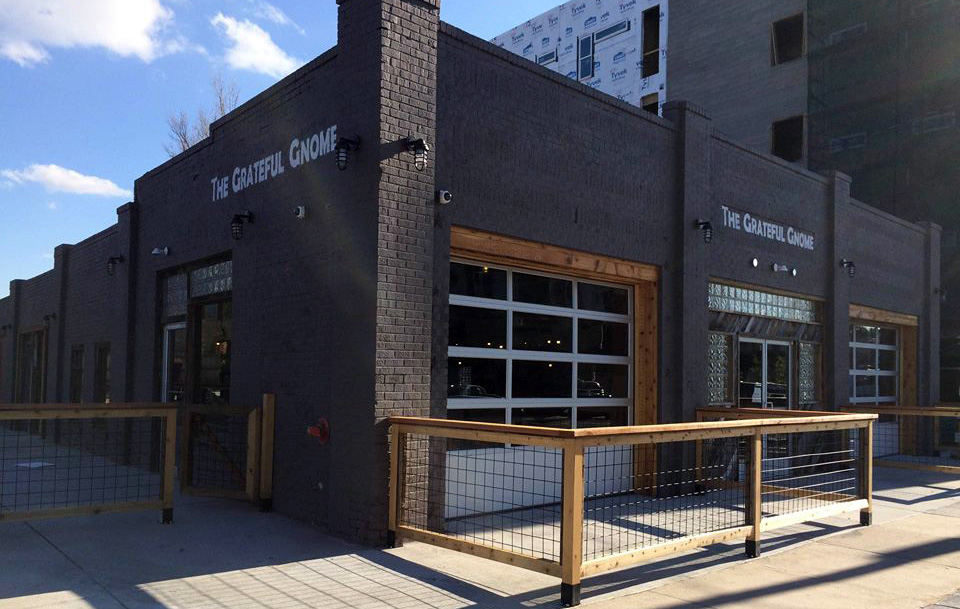 17975