The Denver Post will tap out of its downtown headquarters on Dec. 1.
That's according to a sublease that has the City of Denver moving into the last remaining floor the Post newsroom occupies at 101 W. Colfax Ave. City Council approved the agreement Monday.
The city, which already leases parts of the first and seventh floors of the building, will expand an additional 46,800 square feet on its eighth floor. The deal is a seven-year, $31.50-per-square-foot lease, according to City Council records.
Local media (including The Denver Post) have reported the city was eyeing the newspaper's Colfax headquarters. Publisher Mac Tully confirmed in May that the Post would relocate most of its staff to its Adams County printing plant by yearend.
The Post reported Tuesday that it is in the market for a smaller downtown office.
The Denver Post has been based at 101 W. Colfax for more than a decade. Its headquarters was built at a turning point in the history of the Post and its longtime rival, the Rocky Mountain News.
After the News and the Post signed a joint operating agreement combining the business side of the publications in 2001, the newspapers – which had not merged newsrooms – put the News' headquarters at 400 W. Colfax Ave. on the market for $22 million.
And not unlike today, the City of Denver needed the space. It purchased the old Rocky Mountain News building, then demolished it in 2007 to make way for the Denver Justice Center.
Meanwhile, the newspapers had been laying the groundwork for a new headquarters.
In 2004, Atlanta-based Suntrust Equity Funding assembled land around 101 W. Colfax Ave. for $14 million, city records show, and the newspapers immediately signed a lease on the to-be-constructed office space. The 11-story, 570,000-square-foot building was designed by DLR Group and completed in 2006.
And just as the newspapers started moving in, the building traded. Charlotte-based Co-Newspaper LLC purchased the new office on Oct. 2, 2006 for $89 million, then flipped it a few days later to its current owner, Kayan LLC, an entity set up by New York City-based American Properties Inc., for $93 million.
Since the News ceased publication in 2009, The Denver Post has retreated into smaller and smaller portions of the building that bears its name. Broadcast technology firm Imagine Communications moved into portions of the building's sixth and seventh floors in 2014. The city inked a deal to move into the building last year.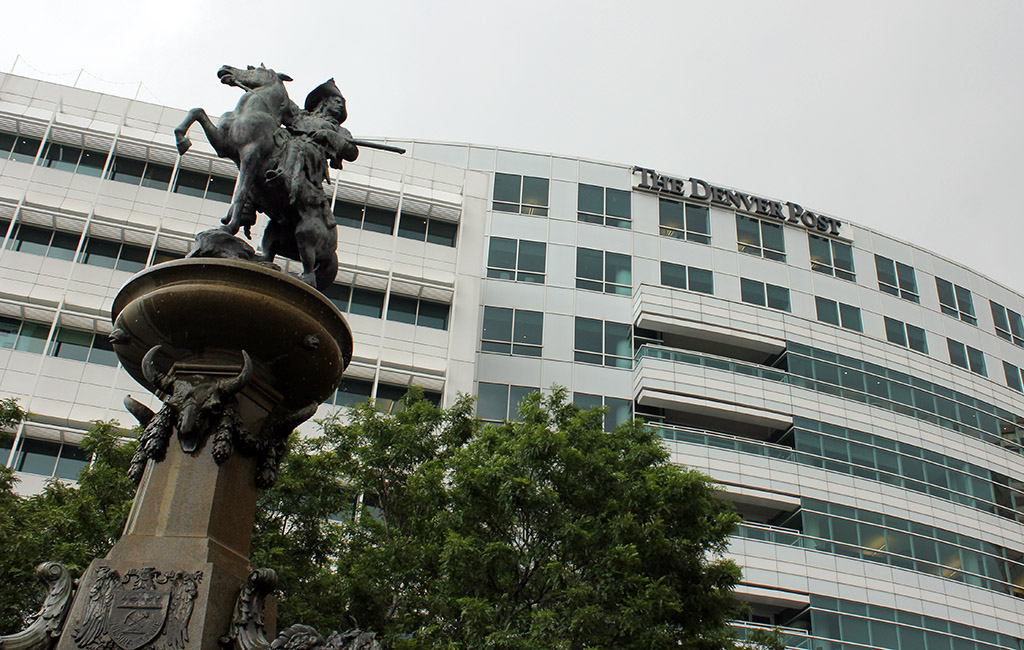 18019