Some 500 new affordable housing units are in limbo this week as Jefferson County votes to approve a typically routine application for federal housing assistance.
The annual vote by county commissioners on Tuesday morning is usually a dry formality. But this year, the outcome is uncertain – under pressure from local protesters that oppose Obama-era reforms at the Department of Housing and Urban Development.
Jefferson County observers say the three-person board of county commissioners is a toss-up, with one commissioner likely to vote in favor of HUD funding, one likely to vote against and the third undecided.
One vocal critic of HUD is the AFFH.net Opposition Group. The Douglas County-based activists' name references a 2015 rule that increases requirements for HUD grant recipients to scrutinize whether local housing policy has a disparate impact on protected classes. But the Douglas County group believes that the AFFH rule is a "war on the suburbs" that puts federal authority before local planning and zoning laws.
"The rules impose the feds' idea of income and housing 'equality' upon our communities, whether the community is guilty of discrimination or not," the group writes on its website. "HUDs (sic) goal for achieving a racial balance is to compel the suburbs to build high-density housing and urbanize our neighborhoods, thus eroding our suburbs as much as possible."
The group's website, which is written by Douglas County residents Smith Young and Evelyn Zur, also claims that AFFH opens grant recipients to higher taxes, lower property values and litigation.
Young and Zur of AFFH.net were among constituents that successfully petitioned Douglas County to opt out of the HUD's Community Development Block Grant (CDBG) last year. In 2015, the county had divvied up more than $1 million from the program, much of it bookmarked for projects that did not involve adding more subsidized housing units, like improving water systems or rental assistance.
Next stop, Jefferson County.
The heft of HUD
There are more than a few ways to use funding from CDBG and HOME, the second HUD program up for consideration on Tuesday.
Both programs support things like home renovations for senior or disabled residents, short term rental assistance and help with down payments on a home. HOME, additionally, can be used for ground-up construction or for converting existing housing into subsidized housing. CDBG cannot support new construction, but can be put toward acquiring properties.
This year, Jefferson County has been allocated $1.68 million in grants from the two programs, according to Emily Sander, who helps to manage them in Jefferson County. Based on applications the county has received from potential users so far, part of that sum would go toward creating about 500 housing units, including new construction and a commercial building that is being converted into housing. Each unit would be set aside for people making 30 to 60 percent of area median income.
Sander estimates that adding those units represent a $65 million investment in total.
The county has a history of taking advantage of the two programs. It tallied 300 affordable housing units built in the county in 2015 and 2016 and more than 300 still under construction, Sander said. Sander counts more than 900 set to break ground in the next two to three years. All would use HOME and/or CDBG funding.
But Sander said turning down HUD in the coming year would dissolve the "urban county," the region including Jefferson County that is recognized by HUD. Regrouping as a HUD grantee would take time.
"We couldn't say no this year and yes next year," Sander said. "It's not necessarily just the 2018 funding that's at stake."
No grants, no groundbreakings
HOME and CDBG grants are a sliver of new construction financing compared to another HUD program, the low-income housing tax credit (LIHTC). But Sander said the two programs often help developers to show they have local support, which in turn can help them to get LIHTC funds.
And developers like Carl Koelbel, a principal with Koelbel & Co. who is seeking HOME funds for a project in Westminster, said he's counting on getting $500,000 from the program.
"The way that these affordable deals are structured, every dollar counts, and if you don't have them, the deal won't go forward," Koelbel said.
His Westminster development would include 21,000 square feet of retail and 118 subsidized units, Koelbel said. Most would be intended for people making 60 percent of area median income, which is $35,000 for individuals and $50,000 for a family of four in Jefferson County. Rents would range from $945 for a one-bedroom to $1,309 for a three-bedroom apartment.
Koelbel says he's already lined up LIHTC, city and other funds for the $30 million project, which is meant to break ground toward the end of this year. HOME is the missing puzzle piece.
"We have tapped out all other available sources," Koelbel said. "The HOME funds ultimately end up being the last dollars in and that's why they're so highly levered. If we can't get (HOME), I don't think we can do this project."
Local opposition, local support
The debate over an obscure pair of HUD grants has ignited passions on all sides.
The AFFH.net Opposition Group has been lobbying Jefferson County since at least March, when it sent a letter to county commissioners and developers warning that "many citizens are opposed to Jefferson County receiving HUD grants" because they threaten "property rights" and "suburban neighborhoods."
Reached by phone, Young and Zur of AFFH.net said they have since attracted the backing of Jefferson County citizens, including Colorado state house candidate Frank Francone and Republican activist Donna Jack.
But opposition sparked backlash. In May, forty developers, nonprofits, agencies and municipalities – including the cities of Wheat Ridge, Lakewood, Golden and Edgewater – put their seals on a memo supporting CDBG and HOME funding.
The mayor of Edgewater, Kris Teegardin, on Thursday urged constituents to contact commissioners in support of HOME and CDBG ahead of Tuesday's hearing.  
And Brian J. Connolly, a Denver-based attorney with Otten Johnson, has also voiced support for accepting HOME and CDBG in Jefferson County. Connolly was an urban planner in Westchester County, New York while it was in a pre-AFFH legal settlement cited as evidence of federal overreach.
Connolly has critiqued AFFH for increasing the administrative burden on grantees and for making opportunities for legal liability more apparent, but wrote in a letter to county commissioners that fears of "forced desegregation" and federal meddling in local zoning laws "are not rooted in fact."
"While I recognize some of the shortcomings of the AFFH Rule, it is my position that these shortcomings do not outweigh the substantial benefit that these programs have for our communities here in the Denver metropolitan region," Connolly wrote.
Tomorrow the county commissioners weigh in. The Jefferson County Board of Commissioners will vote Tuesday, 8 am in a hearing at the county's administrative building and courthouse in Golden.
Reached last week by phone, Commissioner Casey Tighe, a second-term Democrat from central Jefferson County, said he has heard no reason not to approve HUD funding, but will listen to constituents' input on Tuesday with an open mind.
"From where I sit right now, the right thing is voting yes," he said.
Commissioner Donald Rosier is seen as a likely no vote, multiple sources said. In an email to BusinessDen, Rosier said he is "working to receive and review as much information on (HUD funding) as possible" prior to Tuesday's hearing. Rosier, a Republican from the southern section of Jefferson County, did not discuss how he plans to vote.
Then there's the deciding vote. Commissioner Libby Szabo, the Arvada resident and first-term Republican commissioner widely perceived as a swing voter, did not respond to several messages seeking comment last week.
On Friday, Jefferson County's Sander said lobbying efforts hadn't slowed yet.
"It's pretty much daily that the commissioners are receiving word from both supporters and opposition at this point," she said.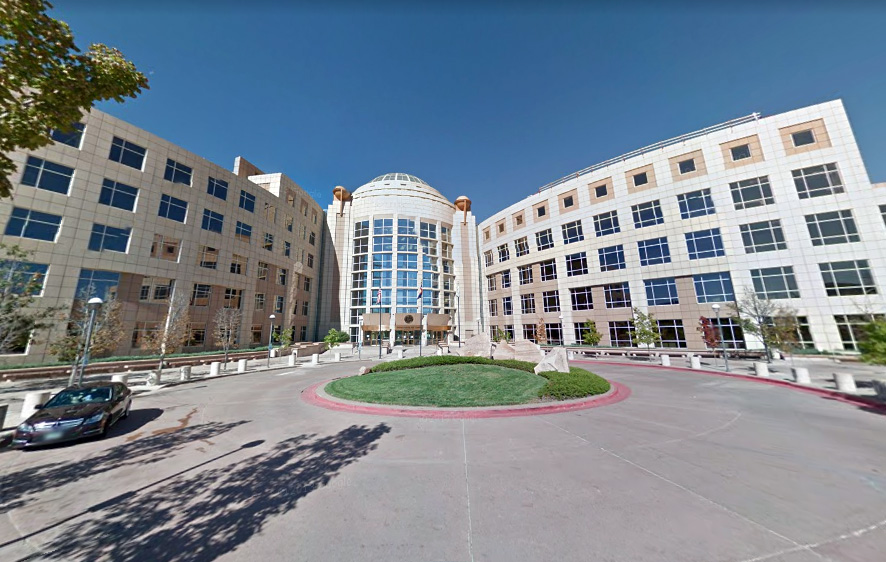 17934